Welcome to my tour stop! Listen to an audio excerpt below...
Visions of Zarua
By Suzanne Rogerson
Narrated by Guy Barnes
Adult Fantasy
Audiobook, 15 Hrs 46 Mins
July 18th 2019
Two wizards, 350 years apart. Can they save the realm of Paltria from Zarua's dark past? An ancient darkness haunts the realm of Paltria. Apprentice wizard Paddren is plagued by visions of a city on the brink of annihilation. When his master Kalesh dies in mysterious circumstances, the royal order of wizards refuses to investigate. Helped by his childhood friend, the skilled tracker Varnia, and her lover Leyoch, Paddren vows to find the killer. The investigation leads Paddren down a sinister path of assassins, secret sects, and creatures conjured by blood magic. But he is guided by a connection with a wizard from centuries ago - a wizard whose history holds the key to the horror at the heart of the abandoned city of Zarua. Can Paddren decipher his visions in time to save the Paltrian people from the dark menace of Zarua's past?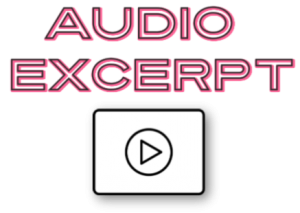 Suzanne lives in Middlesex, England with her husband, two children and a crazy puppy. Her writing journey began at the age of twelve when she completed her first novel. She discovered the fantasy genre in her late teens and has never looked back. Giving up work to raise a family gave Suzanne the impetus to take her attempts at novel writing beyond the first draft, and she is lucky enough to have a husband who supports her dream - even if he does occasionally hint that she might think about getting a proper job one day. Now an author of four novels including the recently completed Silent Sea Chronicles trilogy and a Czech translation of her debut, Visions of Zarua, Suzanne hopes the dreaded 'W' word will never rear its ugly head again!She loves gardening and has a Hebe (shrub) fetish. She enjoys cooking with ingredients from the garden and regularly feeds unsuspecting guests vegetable-based cakes. Suzanne collects books, is interested in history and enjoys wandering around castles and old ruins whilst being immersed in the past. She likes to combine her love of nature and photography on family walks, but most of all she loves to escape with a great film, binge watch TV shows, or soak in a hot bubble bath with an ice cream and a book.
Guy or the Big G as he is known to his friends is a London/ Brighton based actor and singer songwriter and producer. He has recently completed his first leading role in the film Typo out next year and played the role of Alvin Turner in American film Holly Turner also out next year. Guy only started narrating audiobooks in 2018 and Visions of Zarua is his 2nd. He has also narrated 2 classics, Bram Stoker's Dracula and HG Wells The Time Machine. In his spare time Guy is a passionate biker and cigar aficionado and he'll not say no to a Sierra Nevada beer or two!
Plugging you into the audio community since 2016.
Sign up as a tour host
here.
Are you a fan of audiobooks? What did you think of the excerpt?