I'm thrilled to be part of this tour with Ryan Graudin for All That Burns and have Ryan stop by my blog today. 
I loved All That Burns even more than the first book! You can check out my review here.
In this thrilling sequel to All That Glows, the worlds of magic and mortal are colliding as London celebrates its new king, marking an era of unity between the Faery realm and the human one. Emrys, the Faery guard to the British royal family, sacrificed her powers to be with King Richard, choosing love over immortality. But now, as Emrys struggles to navigate her place between the Faery queen's court and London's lavish galas, danger looms beyond the Thames.When a prisoner with dark, strange magic breaks out of Queen Titania's labyrinthine prison, endangering Emrys's king and sparking an uprising, Emrys must make the hardest decision of all.
Will she reclaim her magic to save Richard's life and lose him forever? Or stay powerless as the kingdom goes down in flames?
Ryan Graudin is doing a preorder special through her local indie Blue Bicycle Books. You can pre-order a signed copy of All That Burns and get a free ALL THAT BURNS tea (a ginger plum flavored black tea). Don't miss this special offer! 
Click here to pre-order a signed copy of All That Burns
.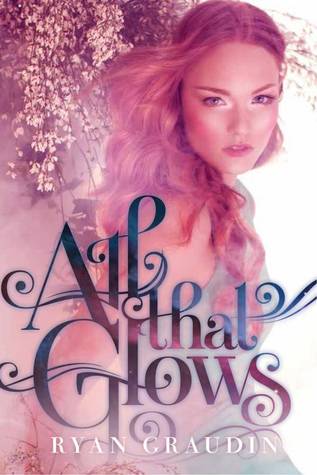 All That Glows
(All That Glows #1)
by Ryan Graudin
YA Urban Fantasy, Romance
Paperback, 480 Pages
February 11th 2014 by HarperTeen
Summary
Emrys—a fiery, red-headed Fae—always embraced her life in the Highlands, far from the city's draining technology, until she's sent to London to rejoin the Faery Guard. But this isn't any normal assignment—she's sent to guard Prince Richard: Britain's notorious, partying bad boy and soon-to-be King. The prince's careless ways and royal blood make him the irresistible for the dark spirits that feed on mortals. Sweet, disheveled, and alive with adventure—Richard is one charge who will put Emrys's magic and heart to the test.
When an ancient force begins preying on the monarchy, Emrys must hunt through the London's magical underworld, facing down Banshees, Black Dogs and Green Women to find the one who threatens Richard's life. In this chaos of dark magic, palace murders and paparazzi, Emrys finds herself facing an impossible choice. For despite all her powers, Emrys has discovered a force that burns brighter than magic: love.
You can see my review to All That Glows HERE.