Welcome to my
Weekly Update
where I post my blog's schedule for the week. I'm linking up to
The Sunday Post
, hosted by Kimba @
The Caffeinated Book Reviewer
.
So I would say that my lull is mostly over. This week picks up more than the previous weeks, but I'm excited to share some more fabulous books and reviews (hopefully).
Tonight I went to a YA event at my bookstore and had some books signed. It was a run in and run out thing because we had a family dinner during the same time. :( I then went back after dinner to try to catch some authors and caught two that were participating and then another that I've visited with before. I was happy I caught who I did and chatted just briefly. I did miss Rae Carson who I was hoping to officially meet. Maybe she'll come again. You will see some signed books up for giveaways. :)
Here's what you can expect this week:
I'll be participating in another book blast and will also be posting a review of A Timeless Romance Anthology: All Regency Collection.
I'll be posting for
Waiting on Wednesday
. Did you see
last week's WOW
for Emery Lord's new YA contemporary? I'll also be a tour stop for
Delicious Mornings
by
Dina Foglio Crowell
. This book is super yummy, you guys! I've been thoroughly enjoying trying the recipes!
I'll be a tour stop for Keeping Kate by Lauren Sinder Farnsworth. This is a modern LDS retelling of Jane Eyre.
I'll be a tour stop for
All That Burns
by
Ryan Graudin
. I loved the first book in this series and I'm loving this one so far. The author will be stopping by, so come check out what she has to say!
I will be reviewing the audiobook of
The Key
by
Jennifer Anne Davis
. I'm curious to see what I think of this one.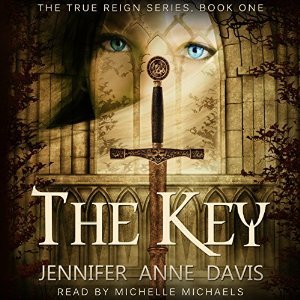 I posted for Stacking the Shelves, and linked up to Borrowed Booked and Bagged as well
here
. I'm planning on linking up again if there's books to show off.
February 1st is going to be a great day! Prism Book Tours is launching our tour for
Dearest
by
Alethea Kontis
and I'll also be starting my blogoversary celebration, which will have an amazing giveaway!! I'm gearing up for it!
Just one giveaway going on right now for my monthly giveaway that is also a combination of my 2014 favorite reads, which the winner gets to choose from. You can go check that out by clicking the button here:
I also joined Tsu a couple weeks back. I'm still figuring everything out, but if you're on there or would like to be, feel free to friend or follow me.
What do you have going on this week?