Book Tour Grand Finale for
Protecting the Single Mom
We hope you enjoyed the tour! If you missed any of the stops, go back and check them out...
Launch - The Dangerous Tour
Hi, and welcome to my Prism Tour for "Protecting the Single Mom". I'll bet you're wondering why I chose this tour title for a Heartwarming story in little old sweet small town Indian Lake, right? Right off the bat, let me tell you that in the real world, there are a lot of dangers, but falling in love, now that's a real risk. How many people get married for all the wrong reasons? Just check the divorce statistics. In my opinion, love is too often discarded and other "sensible choices" enter the picture. Risking your heart for a lifetime with another person? It's not practical. It's nonsensical and yet, we all dream of that one true love. Our soul mate. Our adored one that we will spend all of this lifetime sharing, caring and creating, sigh, a family.
Thoughts of a Blonde - Review
"We are quickly drawn in to the story of a woman on the run who thought she could finally relax and enjoy life again … only to have her maniac of an ex show back up to terrorize her. A cast of great characters, many of whom we've gotten to know in past books in the series, makes a solid story."
Katie's Clean Book Collection - The Dangerous Life of a Drug Task Detective
There's not a city, town or hamlet in the United States that are not affected by illegal drug sales, drug addiction, overdoses and drug related deaths. For all the families struggling with this horror, and mine is no exception, drug addiction of a loved one can be overwhelming, frightening and yes, dangerous.
Rockin' Book Reviews - Review
"I really like this story. I like the suspense in it and thought the characters were well-developed and fun to follow. . . . It was a great story and I would recommend it to other readers."
Book Lover in Florida - Excerpt
Every protective bone in Trent's body ached for Cate. Of all the calls, all the assignments he'd been given over the years, this one reverberated inside him like church bells on a summer morning. It didn't take a genius to understand that his reaction was all about the woman. Not that she was defenseless, but that she'd been so strong for years. Like a stalwart angel against all odds, she'd chosen to obliterate her old life and don a new one.
Rainy Day Reviews - Review
"This was a "damsel in distress" type book where the damsel is no damsel but does need help because she is in distress. But she is trying her very best to keep things orderly and clean. This author was a new for me, but after reading this book, I really enjoyed her writing so I'll be reading more of her books! It was suspenseful, heroic, intense, and loving. What a great mix!"
Zerina Blossom's Books - Excerpt
Cate took a sip and raised an eyebrow. "This is delicious. Really good."
"Thanks." Trent wondered if he was blushing. He'd couldn't remember blushing before, but suddenly his cheeks felt hot. And the heat wasn't from the cocoa.
Hearts & Scribbles - The Dangerous Life of Being on the Run - Cate
For quite some time, I've been playing with the idea of Cate Sullivan not really being Cate Sullivan. I introduced her as the realtor in the very first book, LOVE SHADOWS, in this series. She was a friend to Luke Bosworth when his wife was alive and then she helped sell his house after her death. She was empathetic and related well to his children.
Harlie's Books - Review
"Oh my gosh. Stop what you are doing now and buy this book. Don't put it on the TBR pile. Pour yourself a glass of wine, or ice tea, get comfy and spend a couple of hours in complete bliss with Trent, Cate, and Danny. You will thank me later and you're welcome. Of course, since this is my first book in the series, I need to go and get Sophie's and Katia's books. Yes, this book is that good that I want to read the other books. I'm a series reader. Yes, I admit it. And even though, Ms. Lanigan does a great job of letting us know about the other characters in town, I really want to read their stories, too."
Reading Is My SuperPower - Review
"Protecting the Single Mom is Catherine Lanigan at her best! The characters are dimensional and their stories are both heartbreaking and inspiring. Bits of humor provide a break in the suspense-driven tension, and a sweet-but-sizzling romance adds its own sort of tension to the mix. Fans of the series will enjoy visiting with familiar faces (of which Mrs. Beabots continues to be my favorite and the most intriguing), but this book can easily be read as a stand alone too."
Mel's Shelves - Review
"This is the seventh book in this series and only the third one I've read. It stands well on its own. There are characters from the other books that are mentioned and it was fun to catch up with the ones I knew. I enjoyed the pacing and the blend of romance, action, danger, and character development. This is a great read for fans of clean, contemporary romantic suspense!"
Kati's Bookaholic Rambling Reviews - The Danger of Secrets - Trent
It was then that I saw first-hand this very human and male response to PTSD.
He'd tried everything to get help and he felt he had been helped. But after all these years, he was still haunted by the death of his buddies. The struggle these men and women must go through is monumental. It is not the "stuff" of books that I use just to make a story interesting. This is real life. And it is tragic.
underneath the covers - Excerpt
"About what?" She took a small step toward him. Could anyone be this beautiful? No makeup, her hair rumpled from the cap.
Trent felt as if he'd walked into a dream.
"The rowing. You were beautiful. I mean, er, it was beautiful to watch you…all…out there."
She chuckled lightly—a tinkling sound carried on the wind.
Wishful Endings - The Danger of Risking Your Heart
The inherent risk of falling in love is why I adore romances, the ones I write and the one's I gobble up by the dozens every month. I listen to sad, torchy "cowboy" songs about breakups and fear, and that final leap of faith that the lovers blindly make.
The Silver Dagger Scriptorium - The Danger of A Secret Life - Cate
Though Cate was newly pregnant when she hitchhiked into Indian Lake, she was befriended by Captain Redbeard and his wife, Julie, who own the Marina and the attached Marina Mini Mart.
When they asked her name, she didn't give her real name, Susan Kramer, she said, "Cate Sullivan." She had come up with it so naturally, and from that moment Cate began making her new life and for her, changing her name had been an important part.
Heidi Reads... - Excerpt
She put her arms around his neck and pulled him closer. If she could stay here, kissing Trent, she didn't have to think about nightmares and a murderous ex-husband. At this moment, she lived another lie—that she was worthy of having a real love with a man like Trent.
Singing Librarian Books - Review
"Lanigan's characters are brought to life in a way that readers can easily relate to them. Readers will also thoroughly enjoy the delightful and enjoyable family dynamic, including fantastic kid characters. This story also has plenty of suspense and romance too. Readers will not want to miss this next instalment in this engaging series. I would recommend this novel to readers that enjoy contemporary romance stories with great family dynamics, as well as mystery."
Nicole's Book Musings - The Dangerous Side of Life in a Small Town
In PROTECTING THE SINGLE MOM, Trent makes reference to some of the reasons that Indian Lake has such a drug problem. These reasons are not fiction. They are fact.
One of the most notable is that residents of small towns have a tendency to believe that drug-lords would not be interested in their "little town." After all, there aren't that many people who would buy the drugs, right? A city offers more of that "kind" of person/addict—they think.
Hardcover Feedback - Review
"Protecting the Single Mom was an enjoyable read, one I think fans of contemporary fiction will enjoy. This story stands on its own, so you don't have to read previous books first, but I do want to read the earlier ones someday."
Becky on Books - Interview
Welcome, Catherine! What 5 things should readers know about you?
1. I'm a voracious reader. I wish I had more hours in the day to read even more, but I DO have to write.
2. I work full time and write full time if that's possible—meaning 40 hours at each job give or take a few hours here and there to buy groceries.
3. I iron my sheets and pillowcases. It's mindless work and I get a ton of ideas. You think it's the spray starch? I use lavender scented.
4. I never, ever work anymore without my essential oils diffuser going right next to my computer.
5. My son and his family and then friends come first in my life. I'll drop everything to help. Though I may pack my laptop on any and all trips.
Don't forget to enter the giveaway below, if you haven't already...
(
Shores of Indian Lake
#7)
Catherine Lanigan
Adult Contemporary Romance
Paperback & ebook, 384 pages
April 1st 2017 by Harlequin Heartwarming
Getting involved shouldn't be this dangerous…
Cate Sullivan is no damsel in distress. She's kept herself and her son safe for six long years. Built a good life in Indian Lake. But now that her drug-dealing ex-husband is moving his operation here, that life is about to explode.
Her instincts tell her to trust Detective Trent Davis. That he's more than just a handsome cop doing his duty. The former Green Beret has even formed a fast bond with her son. But there's something he's not telling her. Some darkness that keeps him from giving in to the feelings she knows are growing between them. Cate trusts Trent to keep her safe, but the real question is whether he'll trust himself with her heart.
Goodreads│Amazon│Barnes & Noble│Harlequin
Advanced Review for Protecting the Single Mom
This is an exceptional romantic fiction novel that inspires women to achieve their dreams and warms the hearts of the romantics. It is a beautifully well-written story with a clean context. It is suitable for anybody who loves a good romance and yearns to be inspired to make a change in their circumstances. - Susan Sewell for Readers' Favorite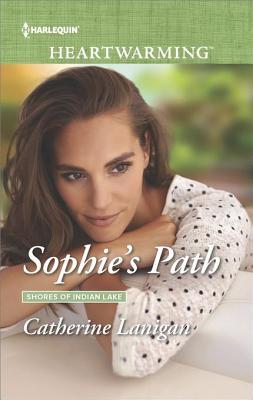 Catherine Lanigan
is the international bestselling and award-winning author of forty published titles in both fiction and non-fiction, including the novelizations of Romancing the Stone and
The Jewel of the Nile
, as well as over half a dozen anthologies, including "
Chicken Soup for the Soul: Living your Dream
", "
Chicken Soup for the Writer's Soul
", and more. Ms. Lanigan's novels have been translated into dozens of languages including German, French, Italian, Spanish, Russian, Portuguese, Chinese, and Japanese. Ms. Lanigan's novels are also available in E-books on Amazon.com and Barnes and Noble.com, Apple Store, Mobi and Kobo. Several of her titles have been chosen for The Literary Guild and Doubleday Book Clubs. Her Vietnam war-based novel,
The Christmas Star
, won the Gold Medal Award Top Pick from
Romantic Times Magazine
and has also won Book of the Year Romance Gold Award from
ForeWord Magazine
as well as Book of the Year Romance from Reader's Preference.
Lanigan is the author of a trilogy of non- fiction books regarding angelic intervention in human life:
Angel Watch, Divine Nudges and Angel Tales
published by HCI and Cedar Fort. Skyhorse published Lanigan's "how-to" book on writing:
Writing the Great American Romance Novel
. Lanigan was tasked by the NotMYkid Foundation to write a non-fiction book addressing teen addictions. Ms. Lanigan's first Young Adult adventure novel,
The Adventures of Lillie and Zane: The Golden Flute
, was published by Cedar Fort.
Currently, she has published seven novels in the Shores of Indian Lake series for Harlequin Heartwarming: Love Shadows, Heart's Desire, A Fine Year for Love, Katia's Promise, Fear of Falling and Sophie's Path. Protecting the Single Mom pubs April, 2016. She has recently contracted for two more in the series: Wedding for Isabelle and A Bride for Mica.
As a cancer survivor, Ms. Lanigan is a frequent speaker at literary functions and book conventions as well as inspiring audiences with her real stories of angelic intervention from her Angel Tales series of books. She is an outspoken advocate for domestic violence and abuse and was honored by The National Domestic Violence Hotline in Washington, D.C. (
THE EVOLVING WOMAN
). She has been a guest on numerous radio programs including "Coast to Coast" and on television interview and talk show programs as well as blogs, podcasts and online radio interview programs.
-
1 winner will receive a $50 Amazon eGift Card
(open internationally)
- 1 winner will receive a tote bag and three Shores of Indian Lake books: Katia's Promise, Fear of Falling and Sophie's Path (US only)