On Tour with
Prism Book Tours
.
Book Tour for
Craving Beauty
Come along with us as the classic fairy tale of Beauty and the Beast is retold in a Gothic setting where nothing is exactly as it seems and the heroine must become her own hero...
Tour Schedule
Interview with Author Jennifer Silverwood
What is your motivation behind Craving Beauty? Why did you want to write it?
I always wanted to read a high fantasy retelling of Beauty and the Beast, something darker and grittier than the Disney version. Craving Beauty came about from this desire. I wanted to write about a heroine who is no longer outwardly beautiful. She is scarred both inside and out and doesn't believe she is worthy of love. While this story includes a scary beast, it's more about her journey and need to rescue her nephew than it is a love story.
What do you hope readers take with them after they've read it?
Sometimes there is no knight in shining armor coming to rescue the damsel. Sometimes the damsel has to be the hero. I hope readers will find their courage, along with our heroine, Vynasha, to realize they too are beautiful beyond their inner and outer scars.
Do you have a favorite scene?
My favorite scene would have to be just after Vynasha looks after the enchanted roses in the Prince's castle. Her hands are bleeding and our antihero comes to heal her wounds. Though she doesn't realize it at the time, she starts to let another person in for the first time since losing her family. And she begins the process of healing on the inside as well.
What is something that is unique about you?
I live in a hundred-year-old farm house in the middle of a forest. Seriously, it is miles from civilization, or anything most people would consider civilized. You have to drive about mile just to get to our house. While living in the woods has a few drawbacks, I love it. It is house my great-grandparents built and where my grandmother was raised. The land has been in our family now for several generations and I'm proud to welcome the next this December.
—
Jennifer
(A Wylder Tale, #1)
by Jennifer Silverwood
YA Dark Fantasy
Paperback & ebook, 239 pages
October 31st 2015
Vynasha has spent the last four years tending her mother's roses and looking after her nephew. The fire that killed their family has left her scarred and put Wyll on the brink of death. Soon the first frost will come down from the mountains and she knows this winter will be his last.
Until a strange beggar appears on the road, telling her of the majikal Source that can heal her Wyll. With nothing left to lose, Vynasha braves the forbidden Wylder Mountains to seek out a cure and her fate.
A lost kingdom is uncovered by an equally lost girl, but the castle is not abandoned as she believes. Shadows cloaking unseen eyes watch. Tapestries whisper from the hidden corners, wondering if the one to break their curse has come. And a hungry beast waits, ready to devour her soul.
Other Books by the Author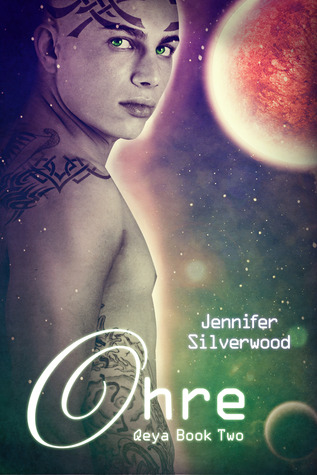 About the Author
Jennifer Silverwood
was raised deep in the heart of Texas and has been spinning yarns a mile high since childhood. In her spare time she reads and writes and tries to sustain her wanderlust, whether it's the Carpathian Mountains in Transylvania, the highlands of Ecuador or a road trip to the next town. Always on the lookout for her next adventure, in print or reality, she dreams of one day proving to the masses that everything really is better in Texas. She is the author of the Heaven's Edge series, Stay and Silver Hollow.
Tour-Wide Giveaway
$20 Amazon eGift Card & ebook of Craving Beauty (INT)
Print copy of Craving Beauty + swag (Us Only)
Ends November 27th
a Rafflecopter giveaway