"Waiting On" Wednesday is a weekly event, hosted by Breaking the Spine, that spotlights upcoming releases that we're eagerly anticipating.
The first book is by a favorite author and I'm really curious to see how her newest will be. It's a little bit of a change from her first series. The second book just sounds really good. I love scifi and I'm really looking forward to this one. Here are two WOW picks for this week: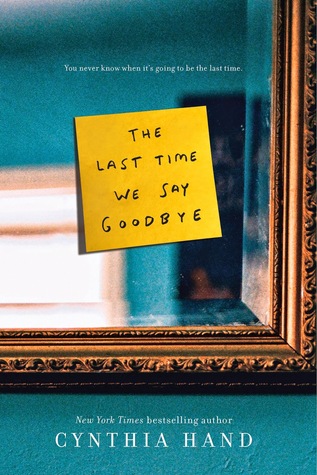 The Last Time We Say Goodbye
by Cynthia Hand
YA Contemporary
Hardcover, 400 pages
February 10th 2015 by Harper Teen
Summary
There's death all around us.
We just don't pay attention.
Until we do.
The last time Lex was happy, it was before. When she had a family that was whole. A boyfriend she loved. Friends who didn't look at her like she might break down at any moment.
Now she's just the girl whose brother killed himself. And it feels like that's all she'll ever be.
As Lex starts to put her life back together, she tries to block out what happened the night Tyler died. But there's a secret she hasn't told anyone-a text Tyler sent, that could have changed everything.
Lex's brother is gone. But Lex is about to discover that a ghost doesn't have to be real to keep you from moving on.
From New York Times bestselling author Cynthia Hand,
The Last Time We Say Goodbye
is a gorgeous and heart-wrenching story of love, loss, and letting go.
Pre-order from: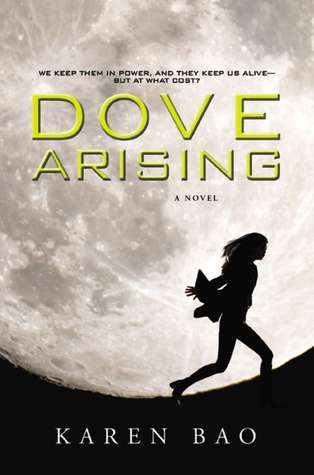 Dove Arising
(Dove Chronicles #1)
by Karen Bao
YA SciFi
Hardcover, 336 pages
February 24th 2015 by Viking Juvenile
Summary
Phaet Theta has lived her whole life in a colony on the Moon. She's barely spoken since her father died in an accident nine years ago. She cultivates the plants in Greenhouse 22, lets her best friend talk for her, and stays off the government's radar.
Then her mother is arrested.
The only way to save her younger siblings from the degrading Shelter is by enlisting in the Militia, the faceless army that polices the Lunar bases and protects them from attacks by desperate Earth-dwellers. Training is brutal, but it's where Phaet forms an uneasy but meaningful alliance with the preternaturally accomplished Wes, a fellow outsider.
Rank high, save her siblings, free her mom: that's the plan. Until Phaet's logically ordered world begins to crumble...
Suspenseful, intelligent, and hauntingly prescient, Dove Arising stands on the shoulders of our greatest tales of the future to tell a story that is all too relevant today.
Pre-order from:
Are either of these on your can't-wait-to-read list?