Welcome to my
Weekly Update
where I post my blog's schedule for the week. I'm linking up to
The Sunday Post
, hosted by Kimba @
The Caffeinated Book Reviewer
.
I hope everyone's Christmas was fabulous and that you have a great start to the new year this coming week! I finally got over my cold in time for Christmas, thank goodness. I'm still not real active online. The kids are out of school and the husband is home this week and we're just enjoying relaxing and spending time together. There are still a few things going on and so here's what you can expect:
I'll be a tour stop for
Love and Other Theories
by
Alexis Bass
. The author will be stopping by to share some tidbits about her characters. Come on by to join the fun!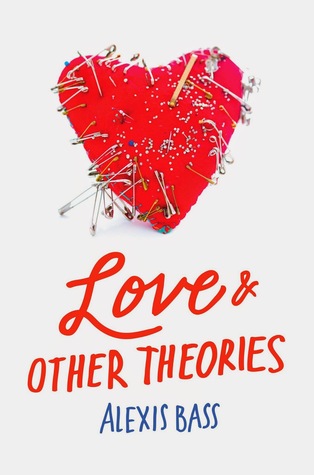 I'll be a tour stop for
Gone Too Far
by
Natalie D. Richards
. I loved this author's first book,
Six Months Later
, that I
reviewed last year
. There will be a giveaway as well, so stop on by for that.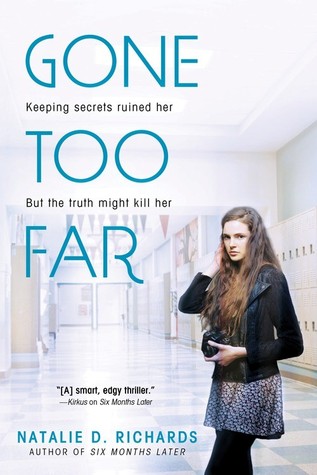 I'll be posting for
Waiting on Wednesday
. Did you see
last week's WOW
for
Dearest
by
Alethea Kontis
? I'm reading it right now and enjoying it thoroughly. Prism Book Tours will be touring the
Dearest
in February and it's going to be so much fun!
&
Again, I don't have anything planned. I do have some reviews I need to post that I never posted last week, so I may do that or I may not. It's family time this week as well. :)
they all end this week
! Have you entered my
Monthly Giveaway
for December? I'm giving away a $10 Amazon Gift Card and it's open internationally. There are also giveaways for
An Uncommon Blue
by
R. C. Hancock
(LAST DAY!),
Pierced by Love
by
Laura L. Walker
,
Demon's Heart
by
Emily H. Bates
, and
The Boy with the Hidden Name
by
Skylar Dorset
(click on the covers below to enter the giveaways). Of course there will be two new giveaways this week.
I'm hoping to review or currently reading these books:
What do you have going on this week?