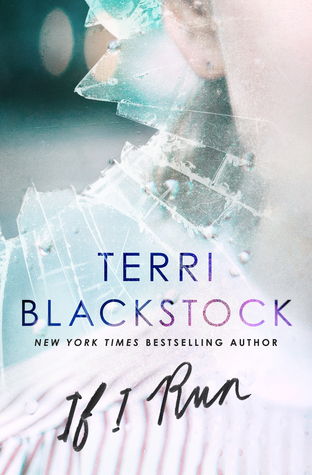 The Pages Between Us
by Terri Blackstock
Christian Suspense
Hardcover, Paperback & ebook, 320 Pages
February 16th 2016 by Zondervan
Summary
Casey knows the truth.
But it won't set her free.
Casey Cox's DNA is all over the crime scene. There's no use talking to police; they have failed her abysmally before. She has to flee before she's arrested . . . or worse. The truth doesn't matter anymore.
But what is the truth? That's the question haunting Dylan Roberts, the war-weary veteran hired to find Casey. PTSD has marked him damaged goods, but bringing Casey back can redeem him. Though the crime scene seems to tell the whole story, details of the murder aren't adding up. Casey Cox doesn't fit the profile of a killer. But are Dylan's skewed perceptions keeping him from being objective? If she isn't guilty, why did she run?
Unraveling her past and the evidence that condemns her will take more time than he has, but as Dylan's damaged soul intersects with hers, he is faced with two choices. The girl who occupies his every thought is a psychopathic killer . . . or a selfless hero. And the truth could be the most deadly weapon yet.
(Affiliate links included.)
IF I RUN was a crazy, intense, skillfully told story about one woman as she runs for her life. The voice of the story was spot on for both characters. The danger, deception, and corruption all built the story and then drove it forward. It pulled all the emotions: misgiving, concern, anger, fear, and hope with some inspiration from characters woven throughout. If you're looking for an inspiring suspense to pull you in and keep you there, this is it! The only thing missing is the next installment, which has left me wondering, what will come next?
So, I didn't realize that this was a series, and not in the normal sense when I've read other suspense series. Other series may follow a character or may follow a different character that was introduced in book one, or may just be in the same time or era or place or something else that connects them. Always the plot or mystery is solved. Not this time around. This story gives you most of the answers, but leaves you hanging at the end because it isn't quite resolved. I literally was biting my nails and then I find that I have to wait to find out what happens next!! Okay. That's off my chest. Do you want to know the good thing? I'm okay with it. Yep. Because I'm hoping eventually there might be a little romance, that there will be more evidence, that Casey will find some more good to do, and there can be more healing... This allows more time for that.
Do you want to know what else? It was worth it. I really liked these characters. I mean. Really. Liked. Them! They were smart and had their own struggles. They were people - at least they felt human and authentic. I really want the bad guys to come down! Ugh. It's still bothering me what happened and is still going on. I'm not normally vindictive, but I'm feeling that way here. I can't wait to see how it happens, but I know it's going to be a scary, dangerous road for Casey and Dylan both, so I'm a little worried too. It got a little crazy towards the end.
Overall, a crazy roller-coaster of a ride. Suspenseful without it being overly-detailed and with enough heart to balance it all out. I can't wait for book two!

Content: Some violence, but for the genre clean.
Source: I received a complimentary ARC from FSB Associates, a publicity company, for purposes of an honest review, which did not affect my review in any way.
Video Interview with the Author
Terri Blackstock
, author of
If I Run
, has sold over seven million books worldwide and is a
New York Times
bestselling author. She is the award-winning author of
Intervention
,
Vicious Cycle
, and
Downfall
, as well as such series as Cape Refuge, Newpointe 911, the SunCoast Chronicles, and the Restoration Series.
Do you like your suspense to be spread out over a series or to be resolved in one book? Do you like to have some romance or none?