Welcome to my stop for Anita Stansfield's newest inspirational novel! I read Legally and Lawfully Yours last year and was curious to see how Greg's story turns out in Now and Always Yours. Check out my review and the giveaway below...
Christian Contemporary Romance
Paperback & ebook, 272 Pages
February 1st 2016 by Covenant Communications
Greg's feet suddenly became very heavy and his head very light as he stood and watched the opening of the bars that had kept him separated from the world .... If not for the knowledge that his sister would be waiting outside to take him home—and that he had two children at home waiting for him—he might have preferred to turn around and ask to stay.

And so begins a new chapter in Greg's life, which includes the daunting tasks of earning the trust and respect of his teen-aged children, finding meaningful employment in a society that doesn't always take kindly to those who have "served time," and daring to believe in love, with its miracles of healing and forgiveness. And Greg has no illusions about conquering these hurdles. However, with the support of a devoted sister and her extended family and the unexpected gift of a uniquely charming and brave woman's love ... it all just might happen.

In this utterly captivating novel, bestselling author Anita Stansfield achieves a satisfying balance of romance, humor, and deep glances into the human heart and soul. It is a story that resonates with emotional truths that will linger long after the last page is turned.


(Affiliate link included.)
NOW AND ALWAYS YOURS was a story that focused on forgiveness and personal insecurities that hold people back. There were a lot of open discussions and honesty. The characters had to learn to forgive and not blame themselves and to let their insecurities or their past control their future. The romance was really sweet and there were some swoon-worthy and precious moments. There was also a strong feeling of family and making it through the struggles of life together, supporting each other. There were also many inspirational moments or moments when the characters felt inspired to move in a certain direction or just expressed overwhelming gratitude. Overall, a sweet and inspiring read for those who enjoy Christian romance and this author's other books.
I really liked the characters in this story! Greg was so sincere and sweet, but also tough and had been through so much. He really was a changed man in so many ways, mostly in his perspective and not wanting to make the same mistakes. Celia was a sweetheart. She could be spunky, but was mostly just fun and a calming influence with Greg. I loved Shannon, her husband, his mom, and Greg's kids. It was a fun and sweet group of characters.
There was too much telling in the story when I really just wanted to experience things as they happened or through the characters' eyes. There were also sections that felt like counseling sessions and not necessarily normal for the circumstances or the characters, especially the two teenagers. Those would be the two areas that distracted from the story to me as a reader who wanted to really be immersed in these characters and their lives.
NOW AND ALWAYS YOURS showed how a character could change for the better with the worst family history and after making poor choices, to find a much brighter future. A future bright with hope, love, and family.

Content: Some references to prior violence and alcohol and drug use, but clean.
Source: I received a complimentary copy from the publisher, which did not affect my review in any way.
Other Books in the Series
This isn't technically a series where you need to read one book to read the other, but the characters are the same. This first book is about Greg's sister when she takes custody of his kids while he is in prison. Now and Always Yours focuses on Greg when he gets out on parole. There's been several years between then and now. You can see my prior review of Legally and Lawfully Yours
here
.
Legally and Lawfull Yours
by Anita Stansfield
Christian Contemporary Romance
Paperback & ebook, 256 Pages
August 5th 2015 by Covenant Communications
Summary
Following the revelation of her fiancé's philandering ways, high-powered New York attorney Shannon Turney s wedding is off . At a time like this, the last thing she can handle is family drama. But when she learns how far her brother's and sister-in-law's lives have spiraled out of control, the only thought in her mind is the safety of her young niece and nephew. After Shannon is granted custody, she and the children are eager to run long and far from their problems.
The end of the road is Sugar City, a place as delightful as its name implies. In the tiny town, Shannon gets much more of a change than she bargained for. Welcomed with open arms by the townspeople, including the handsome local veterinarian, Shannon and the children slowly begin to heal. But when their idyllic existence is threatened by the return of the children s mother, Shannon has no choice but to return to the courtroom she left behind. She has one last legal battle to fight, and the outcome may mean losing everything she loves.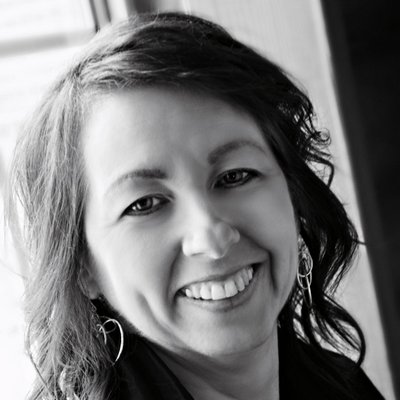 Anita Stansfield
has been the reigning queen of LDS romantic fiction for nearly two decades, although her general market releases have been among her readers favorites. Her work has shattered the stereotypes of romance novels with her trademark ability to combine great storytelling with intense psychological depth as she focuses on the emotional struggles of the human experience. Her novels cover a huge spectrum, from the eighteenth century to the present, from heart warming to heart stopping. Hundreds of thousands of readers agree: Anita Stansfield's characters and the lives they lead are not easy to forget.
Anita is now also writing under the pseudonym Elizabeth D. Michaels. You can find her work on
amazon.com
.