I love this line of books and Catherine is an author I have loved getting to know as I've
worked with her. Check out her newest, along with an exclusive excerpt and giveaway, below...
(
Shores of Indian Lake
#9)
by Catherine Lanigan
Adult Contemporary Romance
Paperback & ebook, 384 pages
December 1st 2017 by Harlequin Heartwarming
Must they always be continents apart?
Nobody expects Paris fashion designer Grace Railton to settle down in her Indiana town, least of all Mica Barzonni. Fifteen months ago, he turned to her for comfort and compassion following a farming accident that left him permanently injured. Then she returned to France and went silent on him.
Until, suddenly, Grace shows up on his doorstep with life-altering news. Mica, a father? He's barely learned to navigate his postaccident life. But this could be his chance to become the man he's always wanted to be—the husband and father Grace and their baby son need. Now Mica just has to convince her to stay.
(Affiliate links included - I receive a small kickback if
you make a purchase using my links.)
THE WALLS OF Mica's apartment were closing in on him. His heart was racing as if he'd just lifted the John Deere tractor off its tires with both hands. He couldn't catch his breath.
A son?
When Grace had pulled up, he'd been caught between elation and shock. For a brief moment, he'd actually thought she'd come to back to see him. That she was back in town to stay. Back in his life.
He'd been a fool.
A baby. How had he missed that? He'd known something was wrong when Grace hadn't answered his texts and emails, though he'd chalked it up to her busy career. And when she'd continued to ignore him, his hurt had turned inward. He should have seen her silence as the red flag it was. Should have pressed her, tried to find out what was going on.
But ultimately, she was the one who should have reached out.
Told him the truth.
And to think only this morning he'd considered her an honest person.
She was about as honest as a cat burglar.
That's exactly what she is. She swoops into town, takes what she wants from me and leaves. Then, when that doesn't work out for her, she flies in again and deposits her unwanted "mistake" on my doorstep.
She was a piece of work.
Mica rubbed the back of his neck. Grace had betrayed him in the worst way. As contradictory as his emotions were, he mourned the loss of those precious days in Jules's life that he'd never get back. How had Mica spent those days? He'd been here, brooding, while his son was learning to smile, to roll over, experiencing so many things for the first time. Despite all he'd lost in the accident, Mica had held on to the dream of one day becoming a father. It had been his one remaining beacon of light.
At the same time, Mica was in no position to take care of a baby. Not yet. As the youngest of four, he'd never changed a diaper. Sure, he played with his nephew, Zeke, but when he got cranky or hungry, Mica handed the baby back to Gabe or Liz.
He raked his fingers through his thick hair, hoping to hold down the top of his head so he wouldn't explode. Grace had to be out of her mind. None of this was logical. Was it?
He paced the room. His mother was right. Jules was one cute baby. And Grace had him dressed in a little navy jacket with a matching hat. Like he was a doll. Mica would have to find baby cowboy boots. They did make them for babies, didn't they?
A baby. My son.
Suddenly, his anger deflated and the liquid steel that had been running through his veins dissipated. He collapsed into his recliner chair. "My baby."
A few moments later, the door swung open. Grace stood in the doorway, hands on her hips and fire in her blue eyes. Her blond hair spread over her shoulders like a veil of gold. She was stunning. He was glad he was sitting down. The pain of her betrayal crept back onto his shoulders like an iron monkey.
Other Books in the Series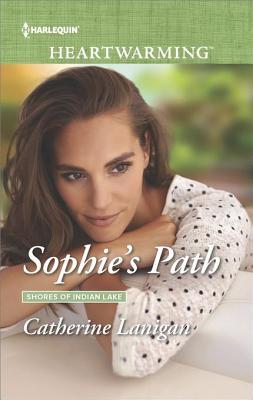 Catherine Lanigan
is the international bestselling and award-winning author of forty published titles in both fiction and non-fiction, including the novelizations of Romancing the Stone and
The Jewel of the Nile
, as well as over half a dozen anthologies, including "
Chicken Soup for the Soul: Living your Dream
", "
Chicken Soup for the Writer's Soul
", and more. Ms. Lanigan's novels have been translated into dozens of languages including German, French, Italian, Spanish, Russian, Portuguese, Chinese, and Japanese. Ms. Lanigan's novels are also available in E-books on Amazon.com and Barnes and Noble.com, Apple Store, Mobi and Kobo. Several of her titles have been chosen for The Literary Guild and Doubleday Book Clubs. Her Vietnam war-based novel,
The Christmas Star
, won the Gold Medal Award Top Pick from
Romantic Times Magazine
and has also won Book of the Year Romance Gold Award from
ForeWord Magazine
as well as Book of the Year Romance from Reader's Preference.
Lanigan is the author of a trilogy of non- fiction books regarding angelic intervention in human life:
Angel Watch, Divine Nudges and Angel Tales
published by HCI and Cedar Fort. Skyhorse published Lanigan's "how-to" book on writing:
Writing the Great American Romance Novel
. Lanigan was tasked by the NotMYkid Foundation to write a non-fiction book addressing teen addictions. Ms. Lanigan's first Young Adult adventure novel,
The Adventures of Lillie and Zane: The Golden Flute
, was published by Cedar Fort.
Currently, she has published eight novels in the Shores of Indian Lake series for Harlequin Heartwarming: Love Shadows, Heart's Desire, A Fine Year for Love, Katia's Promise, Fear of Falling, Sophie's Path and Protecting the Single Mom. Family of His Own pubs July, 2016. She has recently contracted for one more in the series: His Baby Dilemma.
As a cancer survivor, Ms. Lanigan is a frequent speaker at literary functions and book conventions as well as inspiring audiences with her real stories of angelic intervention from her Angel Tales series of books. She is an outspoken advocate for domestic violence and abuse and was honored by The National Domestic Violence Hotline in Washington, D.C. (
THE EVOLVING WOMAN
). She has been a guest on numerous radio programs including "Coast to Coast" and on television interview and talk show programs as well as blogs, podcasts and online radio interview programs.
- 1 winner will receive a $50 Amazon eGift Card and a Prize Pack that includes: autographed copies of Family of His Own and Katia's Promise, a gold edged Paris latte mug, and hand soap in a pretty pump bottle (prize pack to US only, if international winner then gift card only)
- 1 winner will receive an ebook of Family of His Own (open internationally)