"Waiting On" Wednesday is a weekly event, hosted by Breaking the Spine, that spotlights upcoming releases that we're eagerly anticipating.
Here are two books that I am dying to read! I'm hoping to somehow get a hold of the first one even though it's being published in Australia. One can hope. :)
The Crystal Heart
by Sophie Masson
YA Fantasy, Fairy Tales
July 1st 2014 by Random House Australia
Summary
A girl in a tower. An underground kingdom. This retelling of Rapunzel offers a gripping blend of magic, romance, adventure, fairytale, and mystery.
When 17-year-old army conscript Kasper Bator is chosen to join the elite guard that keeps watch over a dangerous prisoner in a tower, he believes what he's been told: the prisoner is a powerful witch. But when he meets the prisoner, Kasper's life will change forever—for the prisoner is no witch, but a beautiful young girl. The daughter of the country's enemy, the Prince of Night, Izolda has been held hostage since she was three. And she is in imminent danger, for a prophecy says she must die on her 16th birthday if Krainos is to be saved from the Prince of Night. Kasper decides to help her escape. As the days pass, their friendship turns into real love, but their hiding place won't stay safe forever.
Pre-order from: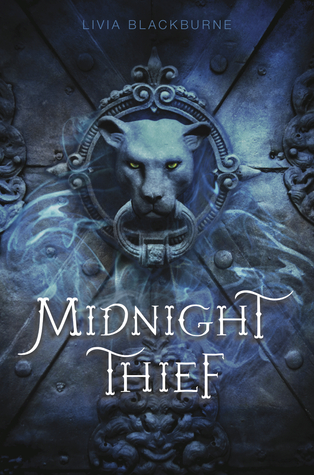 Midnight Thief
(Midnight Thief #1)
by Livia Blackburne
YA Fantasy
July 8th 2014 by Disney-Hyperion
Summary
Growing up on Forge's streets has taught Kyra how to stretch a coin. And when that's not enough, her uncanny ability to scale walls and bypass guards helps her take what she needs.
But when the leader of the Assassins Guild offers Kyra a lucrative job, she hesitates. She knows how to get by on her own, and she's not sure she wants to play by his rules. But he's persistent—and darkly attractive—and Kyra can't quite resist his pull.
Tristam of Brancel is a young Palace knight on a mission. After his best friend is brutally murdered by Demon Riders, a clan of vicious warriors who ride bloodthirsty wildcats, Tristam vows to take them down. But as his investigation deepens, he finds his efforts thwarted by a talented thief, one who sneaks past Palace defenses with uncanny ease.
When a fateful raid throws Kyra and Tristam together, the two enemies realize that their best chance at survival—and vengeance—might be to join forces. And as their loyalties are tested to the breaking point, they learn a startling secret about Kyra's past that threatens to reshape both their lives.
Pre-order from:
What do you think? Will you be reading either of these?