I'm still running a little behind. We've had a lot going on and the last several weeks have been so hectic and rough that I probably just need a break. Can't take one right now though as I still have quite a bit on the schedule. ;) I'll move my goal forward from last week that I'll be able to catch up this week. One can hope, right? Here's what to expect:
I'll be posting a review of Summer Campaign by Carla Kelly. I've enjoyed all of her books to this point, so I'm looking forward to this one. It is a republished work from 1989.
I'll be posting for
Waiting on Wednesday
. Did you see
last week's WOW
for two YA titles? I'll also be a tour stop for
Miss Burton Unmasks a Prince
by
Jennifer Moore
. I've enjoyed this author's other books and this one has a lot going for it. A prince in hiding, an American heiress with no money, and set in England in the early 1800s? Yep. I'm in.
I'm hoping to have
Kiss Kill Vanish
by
Jessica Martinez
read so I can post a review. If not, I'll post something else. This one is up for a
Whitney Award
and has also been on my tbr for a while. I'm hoping I'll love it. I do love the splash of color on the cover. :)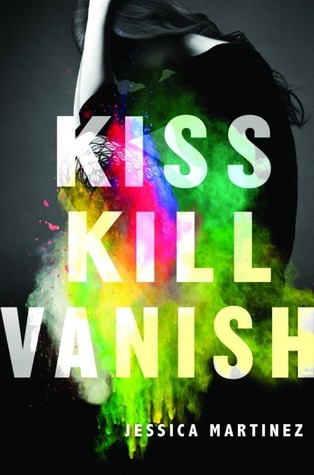 I'll be tour stop for Years and an Ocean by Jo Noelle. I've enjoyed the other two books I've read from this mother/daughter team, so I'm looking forward to sharing a little about this one.
I've been doing these about every two or three weeks. Here's what I've gotten over the past two weeks:
PHYSICAL BOOKS (all for review - links go to Goodreads)
EBOOKS (Edelweiss, NetGalley, & Tour Hosts - Covers will take you to Goodreads)
There are some giveaways going on. Check them out (covers take you to each one):
What do you have going on this week?