Friday Favorites is a meme that spotlights a favorite author, book, series, publisher, cover, blog, etc. Basically whatever bookish thing that I have loved, would recommend, and want to tell others about. You can see all of my Friday Favorites here. You're welcome to join in as well!
It's been a couple of weeks since I posted for Friday Favorites, but even longer (like not since last year) since I showed off book covers. I can't believe I've made it this long because I LOVE BOOK COVERS!!! Particularly awesome ones. They're one of my very favorite things. So, without further ado, here are my favorite covers from January through June of this year (covers will take you to Goodreads or my review, if available):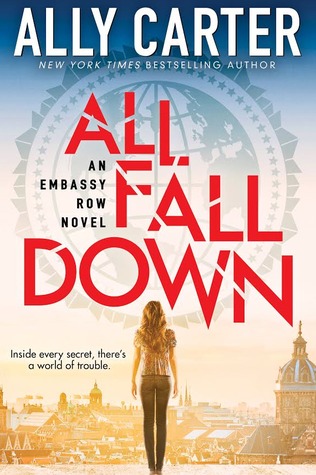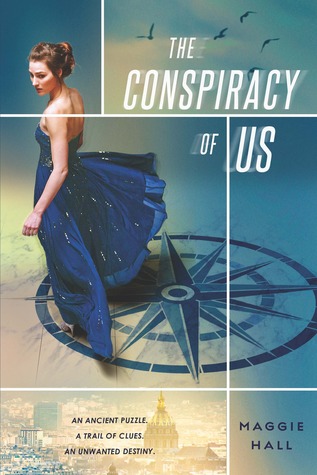 Ensnared by A. G. Howard: I've loved all the covers for this series. This one isn't my favorite from them, but it's still an awesome cover. I just love how artistic and colorful they are, plus all the little hidden details.
All Fall Down by Ally Carter: This one just looks to me like what this series and all of Carter's books are about. I love how the title is portrayed as well. I just like it.
The Conspiracy of Us by Maggie Hall. I think this one just looks cool. The compass is actually part of the story and a tattoo one of the characters wears, so it means something. The dress the girl is wearing doesn't really have anything to do with the story, but it's pretty. Another cool cover.
Dream a Little Dream by Kerstin Gier: This one seems to represent the story rather well - or at least the concept of it. I also love the colors.
Dearest by Alethea Kontis: I just have a thing for this series and the scroll work around the book's title. I also like the colors and it just looks pretty.
When My Heart Was Wicked by Tricia Stirling: This one looks artsy while also being a little dark and beautiful all at once. It's original and I love the way it looks.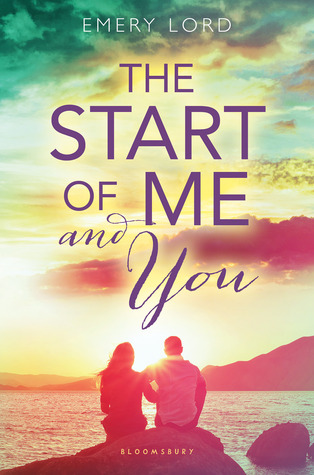 Monstrous by MarcyKate Connolly: This cover immediately stuck out to me the first time I saw it. It's original and a little creepy.
An Uncertain Choice by Jody Hedlund: This is a gorgeous cover! I love how the light backs the character and the castle you can see and her period dress. I also like the font used for the title.
The Start of Me and You by Emery Lord: This is another one where the light is in the back of the characters. I must like this kind of thing. I also love the colors and the water that the characters are sitting in front of.
The Orphan Queen by Jodi Meadows: This one intrigues me. The hooded dress looks half magical and she's holding a dagger. That pretty much grabs my attention right away and I love how it all looks together as a whole.
At the Water's Edge by Sara Gruen: I love the way this looks a little vintage and the hat, the way the character looks, and the ocean in the background.
Lethal Beauty by Lis Wiehl: So this one is definitely not my norm. But after reading the title and the summary and what the cover represents... It just worked for me and stuck in my head.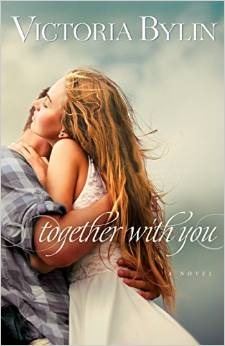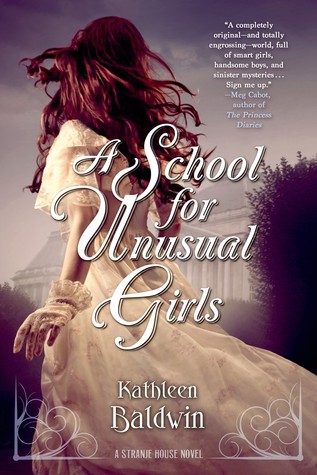 A Heart Revealed by Josi S. Kilpack: Just gorgeous. The dress, the hair, the England backdrop... I just love it!
Together With You by Victoria Bylin: This might be one of my favorite covers. I just love how he's holding her like she's precious. Like they were running and then jumped into each others' arms or something.
A School for Unusual Girls by Kathleen Baldwin: This is another absolutely gorgeous cover. I love the background that looks a little mysterious, the girl with the vibrant red hair, and that frothy dress. This book is gorgeous in physical form too. I love having it on my shelf.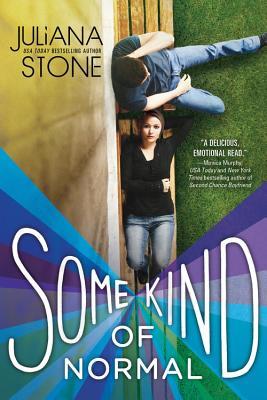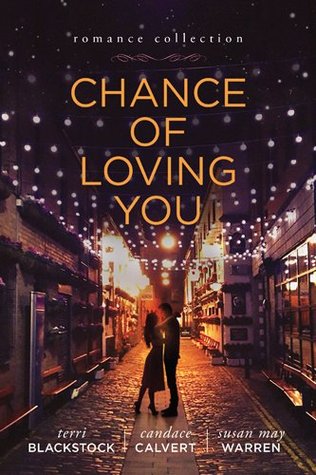 Some Kind of Normal by Juliana Stone: I love the point of view for the picture where we're looking down on the guy and gal on the bench. It's a cool perspective that I don't remember being done like this before and then those colors for the title.
The Choosing by Rachelle Dekker: I really, really liked this cover the first time I saw it and have ever since. It fits the dystopian genre and the cover also pops.
Chance of Loving You by Terri Blackstock, Candace Calvert, and Susan May Warren: I love, love, love this cover! The little lights... How it looks like they could be dancing or maybe leaning in... I like it.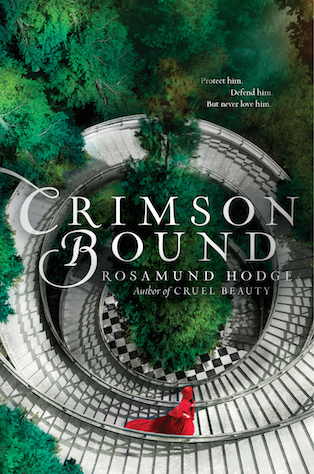 The Isle of the Lost by Melissa De La Cruz: This cover really catches the eye and I like the apple with the thorns and what it pulls to mind... fairy tales.
City of Fae by Pippa DaCosta: Love, love the colors and how her dress looks like it's a part of the ground.
Crimson Bound by Rosamund Hodge: I love this cover almost as much as I liked her last one. The circular staircase is an awesome perspective. Still original and beautiful, besides artistic.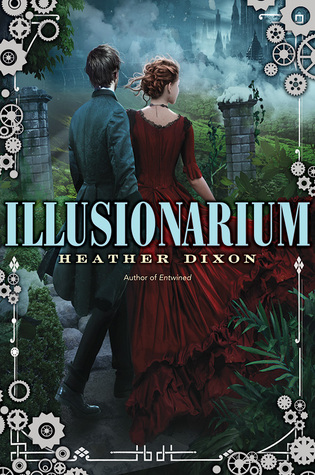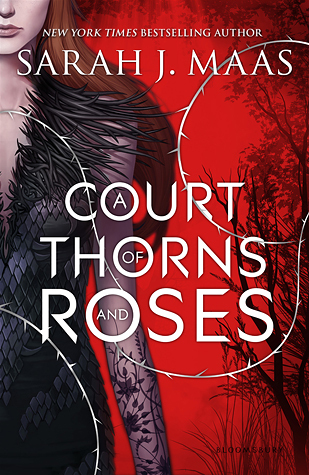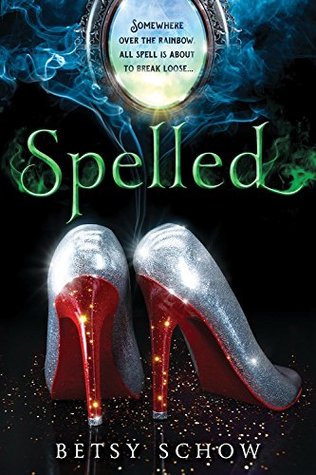 Illusionarium by Heather Dixon: This cover feels rich. The colors are full and deep and there's contrast. I also like the gears that border the book that give it a slight steampunk vibe.
A Court of Thorns and Roses by Sarah J. Maas. In case you couldn't already tell, I do love covers that look like they're from the fantasy genre. This one is definitely no exception. That dress is very unique, as are the markings on her arm. Then there is the whole black, red, and white color theme which always grabs my attention.
Spelled by Betsy Schow: This is just a cool cover. I love the sparkling stilettos and the blue and green magical mist. Love it!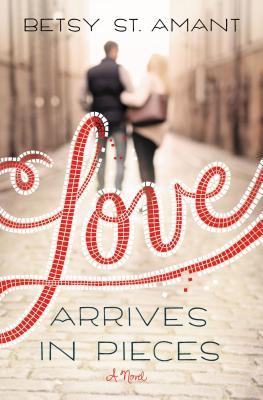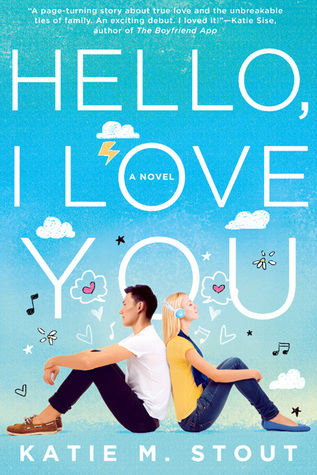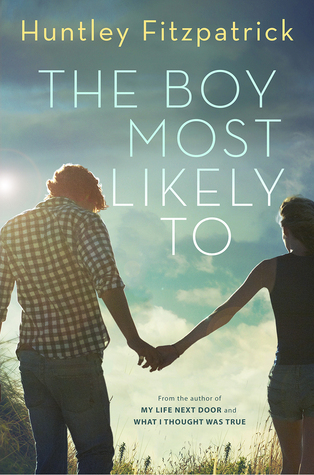 Love Arrives in Pieces by Betsy St. Amant: Here is that same black, red, and white color palette except in a softer more neutral presentation. I still love it. What really pulls me is the "Love" that also represents a pretty strong theme in the story.
Hello, I Love You by Katie M. Stout: This one feels fresh to me and very cute. Pleasing to the eye.
The Boy Most Likely To by Huntley Fitzpatrick: There's the light in the background again back-lighting the characters. I love the holding hands portrayed this way where it looks beautiful and not so staged. Love the colors too.
Do any of these covers stick out to you? Are there any favorites of yours here?