Welcome to my
Weekly Update
where I post my blog's schedule for the week. I'm linking up to
The Sunday Post
, hosted by Kimba @
The Caffeinated Book Reviewer
, as well as
to
Tynga's Reviews
and
Talk Supe
for showcasing the books I added to my shelves or Kindle this week.
We had a great time as a family and with some friends this weekend camping up where it's a little cooler. The kids got really dirty, we ended up getting hotter than we thought, and most of the kids came home with runny noses, but it's all about making the memories, right? :D
My blog also officially joined Instagram. You can check out my single post
here
. My username is wishfulendings. I actually have had a personal account for a little while and love using it, but I like to keep some things personal and private and so didn't have it linked up to my blog. I finally decided I needed an account because publishers and some others have asked for one and it is so fun to do bookish things with. I've followed some others, but if you want to leave your username I'll come over and follow.
This week is still a more relaxed blog schedule. I need to get ahead in my reading while I can because August is brutal. It's hard not to read other books than the ones I'm supposed to though. You guys don't ever feel that way, right? What is it about books I've scheduled to read for review or tours versus ones I haven't that makes them less attractive? I mean the books I've signed up to review for tours are still ones I want to read. So ironic, right?

Either way, here's what to look for this week: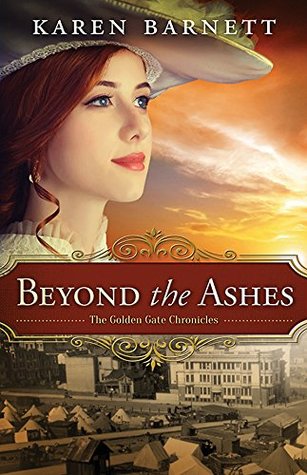 I'll be reviewing
The Kiss That Launched 1,000 Gifs
by
Sheralyn Pratt
for its tour. So far I've been really loving this one!
As usual, I'll be posting for
Waiting on Wednesday
. Did you see
last week's WOW
for two books on opposite ends of genres, one a Christian fiction and the other a YA dysopian?
Mark Alpert will be stopping by to share a guest post for The Six, which should be interesting. I'll also be co-hosting a Facebook Party with Author Tara Taylor Quinn to finish off her summer tours. She'll be having three other RITA Finalists stopping by as well. If you enjoy adult romance I'd recommend stopping by.
Dena (over at
Batch of Books
) and I have been having a great time reading
Silver in the Blood
. We hope those that have been participating have as well and those of you who aren't have enjoyed our updates. We'll be posting our thoughts on the first 16 chapters of the book. There's still time to join as well - through the 20th.
I added some physical books to my shelves and some ebooks to my Kindle this week (links/covers will take you to Goodreads).
PHYSICAL BOOKS
EBOOKS (all from NetGalley)
There are three giveaways going on right now. First is for my monthly giveaway for a
$10 Amazon gift card
, another is for an ebook copy of
The Hesitant Heiress
, and the third is for a
Christian music CD titled What Heaven Feels Like by Calee Reed
(click below for each giveaway):
I'm starting to get ready for my annual
Tackle Your TBR Read-a-thon
! In case you missed the sign-up, you can find it and all the details here:
Did you miss any of these posts from last week?
Silver in the Blood Read-Along Kick-Off #SilverRA
Month9Books Friday Reveal + Giveaway: Into the Dark by Caroline Patti
Review: The Orphan Queen by Jodi Meadows
The Friendship Tour Excerpt & Giveaways: The Frien...
Waiting on Wednesday: The Sea Keeper's Daughters b...
Blog Tour Review & Giveaway: Stick in the Mud Meet...
SALE Promo & Excerpt: Picture Mr. Perfect by Laura...
Audiobook Blitz: Suspicious by Heather Graham & Th...
Blog Tour Music Album Review: What Heaven Feels Li...
How is your summer reading going?