Welcome to my tour stop for Happy Bento! This was so much fun! Check out all of the book info and my full review below, as well as the giveaway on the author's blog here that's only through today.
Happy Bento!
Lunches on the Go
by Anna Adden
Cookbook
Paperback & ebook

, 154

Pages
August 11th 2015 by Cedar Fort, Inc.
Summary
Lunch + Fun = Bento!
Add some cuteness to your lunches with these adorable bento box recipes. By combining traditional Japanese bento style with familiar Western foods, you get the best of both worlds!
Check out these awesome bento options
Mini Pizzas
Blast off Hippopotamus
Angry Birds
Shark Week
Talk Like a Pirate Day
Colorful, creative, and fun for the whole family, bento lunches are the perfect way to encourage healthy eating by making good foods look even more appealing than junk. So go ahead—open up your lunch box and play with your food!
With Happy Bento in hand, you can say good-bye to boring lunches and hello to healthy, happy food!
I loved this book! Happy Bento!: Lunches on the Go definitely sums up how this book made me feel: happy. That feeling also doesn't just include me, but my kids as we looked through this book to try to decide what to throw together for their school lunches. There were a ton of different choices and ideas through the 100+ pages we scanned through with illustrations for each one of them. Needless to say, the kids had a tough time choosing just one thing, which means that we'll just have to keep using this one over and over again. ;)
Let me share a few of my favorites. I loved the idea of rolling up sandwiches to make them bite-size and more appetizing for kids. My kids all love shrimp and I had never thought of putting it in their lunches and how it would be thawed just in time for them to eat it. Great idea! There were the English Muffin pizzas, which I used to have all the time when I was a kid and somehow forgot about. Love them! The mini tacos were great too. The list could really go on and on...
The designs were marvelous! I loved the creativity and color. Of course the author has a ton, and I mean a ton, of supplies. It kind of blew me away. I don't think I'll ever get to the same level that she's at (not even close), but I did get some lunch Tupperware that are very sturdy that will fit in the kids' current lunch-bags and a new square lunch-bag with some square containers all in fun colors so that we're not using plastic bags that just get thrown away all the time. The plastic can be thrown into the dishwasher, so easily cleaned. It does take more prep and time to make bento lunches, but I'm planning on making them on a regular basis, especially on special occasions. There were so many amazing and fun themes! The Mario lunch cracked me up. The Angry Birds one was cool. Hello Kitty, Mickey Mouse, bee, daisy, panda, holidays, etc. Again, so fun!
I'd recommend
Happy Bento!: Lunches on the Go
to parents who'd like to liven up their children's and their own lunches, who want to be more nutritionally and environmentally healthy, and for those picky eaters. I don't know how you could resist any of the lunches in this book! What I loved the most were the smiles this brought to my kids' faces. For them to be excited about their packed lunch, and a
healthy
packed lunch, is a great thing.
Source: I would like to thank Cedar Fort for my complimentary copy, which did not affect my review in any way.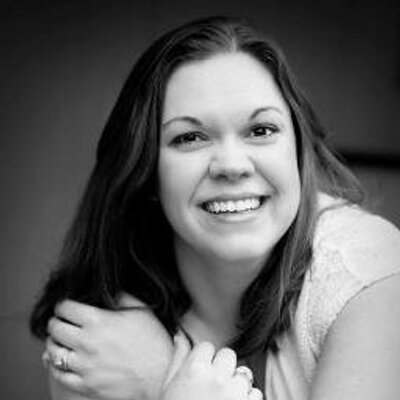 As a child, Anna was a very picky eater. Although she has learned to love new foods, she is still picky. Anna wanted her children to have a well-rounded palate and explore new foods. She discovered bento lunches when her daughter started preschool and needed a packed lunch. Packing meals in a cute and fun way has encouraged her kids to eat healthy and try new foods. For Anna, making bento lunches is a fun hobby that offers an outlet for her creativity.