Welcome to my
Weekly Update
where I post my blog's schedule for the week! I'm linking up to
The Sunday Post
, hosted by Kimba @
The Caffeinated Book Reviewer
, as well as to
Tynga's Reviews
and
Talk Supe
for showcasing the books I added to my shelves or Kindle this week.
Last week completely got away from me. With trying to have some fun before the kids started back to school and then them being back in school and trying to adjust to the new schedule and homework it just ended up being a crazy week. There are two books and a movie that I didn't get up and then another book that I'm still supposed to review. I'm hoping this week will be smoother and I'll get ahead again.

How about where you live? Do you have kids in or about to be in school? Are you in school yourself? Feel free to share. :)

As usual, here's what to expect this week:
I'll be reviewing
Legally and Lawfully Yours
by
Anita Stansfield
. This is the first book she's released in a while and after attending a Facebook party with her and three other authors from this publisher, I'm really looking forward to this one!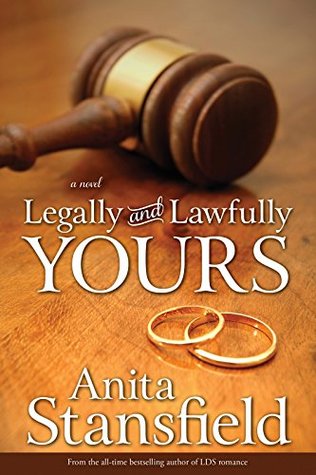 As usual, I'll be posting for
Waiting on Wednesday
. I'll also be a tour stop for
Riot of Storm and Smoke
by
Jennifer Ellision
. I read her debut,
Threats of Sky and Sea
, last year and loved it! She'll be stopping by for an interview.
I'll be posting a review of NA fantasy Spindle by W.R. Gingell since I didn't get to it last week. This was so very good, so I'm really looking forward to sharing it with you all!
I'll be a tour stop for We Are Daughters of Our Heavenly Father by Jen Brewer. I really love the cover of this one.
I added a few such books and eARCs to my shelves this week. Here they all are (links/covers link to Goodreads or Amazon)...
PHYSICAL BOOKS (All For Review)
EBOOKS
(These were bought on Amazon and most of them were/are free.)
(These are all from NetGalley.)
There are two giveaways going on right now that I'm hosting, first is my monthly giveaway for the winner's book of choice, second is the DVD giveaway for
Freetown
(click below to go to each):
I decided to try to energize myself to do lots of reading this week by participating in Bout of Books 14. You can find out what I aim to do here:
I'm just about ready for my annual Tackle Your TBR Read-a-thon! Some awesome authors have signed up to run some giveaways along with blogger-hosted challenges. It's going to be fabulous!! In case you missed the sign-up, you can find it and all the details here:
Did you miss any of these posts from last week?
What do you have coming up this week?