Welcome to my Weekly Update where I post my blog's schedule for the week. I'm linking up to
The Sunday Post
, hosted by Kimba @
The Caffeinated Book Reviewer
, and
Stacking The Shelves
, hosted by
Tynga's Reviews
.
It should be another fun, but busy week. Here's what to expect:
I will be a tour stop for
The Hatmaker's Heart
by
Carla Stewart
. This story just sounded so wonderful and a different type of historical than I've read before, so I'm excited to be on this tour!
I'll be posting for
Waiting for Wednesday
. Did you see
last week's WOW
for
The Fire Wish
and
Battle Angel
?
I'm participating in the tour for
Threats of Sky and Sea
by
Jennifer Ellision
. Isn't this cover gorgeous? Reminds me of
Across a Star-Swept Sea
by Diana Peterfreund.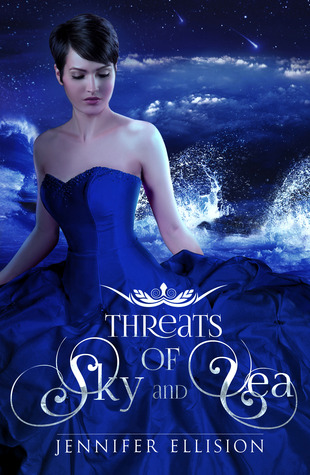 Friday Favorites
will, of course, be up again. I'm not sure what I'll be picking yet. Did you see all the amazing book covers I featured
last week
? I'll also be a tour stop for
Ex-Factor
and
Unbreakable
by
Elisa Dane
.
I'll be a featuring
The Frangrance of Crushed Violets
by
Cathy Bryant
. It's a companion to A Bridge Unbroken, which I'll be reviewing soon.
Stacking the Shelves
, if I have books to share. This is what I grabbed ebook-wise last week (
Safe by the Marshal's Side
is still FREE):
Have you entered by
Monthly Giveaway for June
yet? It's for an Amazon gift card this time around. There is also a giveaway for
The Quantum Breach
running right now
here
.
Did you miss any of these posts from last week?
I'm also participating in these two summer reading challenges:
What do you have going on this week?