Welcome to my Weekly Update where I post my blog's schedule for the week. I'm linking up to
The Sunday Post
, hosted by Kimba @
The Caffeinated Book Reviewer
.
There have been so many great books coming out and so many that I'm trying to read! This week is a little lighter in tours, which means I'll be focusing more on getting more read. :D Here's what to expect:
I may post for Top Ten Tuesday. I'll be a book tour stop for Magnolia by Kristi Cook. I'm looking forward to this one!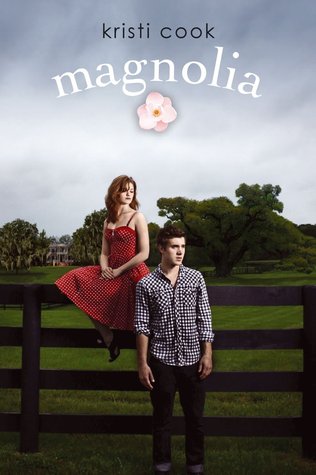 I'll be posting for
Waiting for Wednesday
, as always. Did you see
last week's WOW
for
A Lady of Willowgrove Hall
? We'll also be blitzing the Grand Finale of the tour for
Reign of Shadows
by
Melissa Wright
. In case you haven't heard it enough, I really love this series! I'll also be reviewing
When I Fall in Love
by
Susan May Warren
for its tour. So excited about this book! I just love this series and this author!!!
I'll be posting some more brief reviews, a review for
The Fire Wish
by
Amber Lough
, and possibly another review. I have lots of books to read and review. :)
Friday Favorites
will be up again. I'm not sure what I'll be picking for this week yet, so you'll just have to stop by to see.
here
.
We'll be finishing up the tour for Reese's Cowboy Kiss.
Have you entered by
Monthly Giveaway for July
yet? It's for a signed copy of
Reached
, the third book in the Matched series, by
Ally Condie
. There are also giveaways for
The Dreamosphere
, and
The Practical Prepper
.
Did you miss any of these posts from last week?
I'm still participating in these two summer reading challenges (although I haven't been participating very well):
I'm also looking forward to reading some wedding-themed books for this readalong and giveaway that you guys should all check out:
Books that I'm currently reading/coming up for review:
(Gearing up for
Mortal Heart
that I'll be reading and reviewing in early August.)
What do you have going on this week?