"Waiting On" Wednesday is a weekly event, hosted by Breaking the Spine, that spotlights upcoming releases that we're eagerly anticipating.
I have two intriguing (at least I think they are) YA books I'm highly anticipating.
Drift & Dagger
is this author's second release and I'm looking forward to it after liking her first one. The other book,
Lock & Mori
, sounds fabulous, especially since I rather love anything Sherlock Holmes related. So here they are...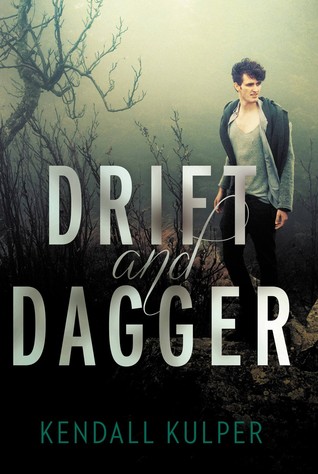 Drift & Dagger
by Kendall Kulper
YA Urban Fantasy
Hardcover & ebook, 368 pages
September 8th 2015 by Little, Brown Books for Young Readers
Summary
As a boy in the late nineteenth century, Mal's only friend was Essie, daughter of the Roe witch, and it was she who discovered that he is a "blank," not affected by magic, setting him on a career as a con artist, traveling the globe in search of a legendary magical dagger that can steal a witch's power.
Pre-order from:
Lock & Mori
(Lock & Mori #1)
by Heather W. Petty
YA Suspense, Romance
Hardcover & ebook, 256 pages
September 15th 2015 by Simon & Schuster Books for Young Readers
Summary
In modern-day London, two brilliant high school students, one Sherlock Holmes and a Miss James "Mori" Moriarty, meet. A murder will bring them together. The truth very well might drive them apart.
Before they were mortal enemies, they were much more.
FACT: Someone has been murdered in London's Regent's Park. The police have no leads.
FACT: Miss James "Mori"Moriarty and Sherlock "Lock" Holmes should be hitting the books on a school night. Instead, they are out crashing a crime scene.
FACT: Lock has challenged Mori to solve the case before he does. Challenge accepted.
FACT: Despite agreeing to Lock's one rule--they must share every clue with each other--Mori is keeping secrets.
OBSERVATION: Sometimes you can't trust the people closest to you with matters of the heart. And after this case, Mori may never trust Lock again.
Pre-order from:
Are either of these on your can't-wait-to-read list?