"Waiting On" Wednesday is a weekly event, hosted by Breaking the Spine, that spotlights upcoming releases that we're eagerly anticipating.
I have two YA picks today both mostly in the fantasy genre. They have awesome covers (I think) and sound fabulous! They're also both from one of my favorite YA publishers, Disney. Check them out: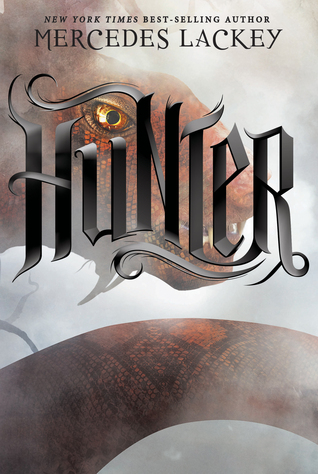 Hunter
(Hunter #1)
by Mercedes Lackey
YA SciFi, Fantasy
Hardcover, 384 pages
September 1st 2015 by Disney-Hyperion
Summary
Centuries ago, the barriers between our world and the Otherworld were slashed open allowing hideous fantastical monsters to wreak havoc; destroying entire cities in their wake. Now, people must live in enclosed communities, behind walls that keep them safe from the evil creatures constantly trying to break in. Only the corps of teen Hunters with lightning reflexes and magical abilities can protect the populace from the daily attacks.
Joyeaux Charmand is a mountain girl from a close knit village who comes to the big city to join the Hunters. Joy thinks she is only there to perform her civic duty and protect the capitol Cits, or civilians, but as cameras follow her every move, she soon learns that the more successful she is in her hunts, the more famous she becomes.
With millions of fans watching her on reality TV, Joy begins to realize that Apex is not all it seems. She is forced to question everything she grew up believing about the legendary Hunters and the very world she lives in. Soon she finds that her fame may be part of a deep conspiracy that threatens to upend the protective structure built to keep dark magic out. The monsters are getting in and it is up to Joy to find out why.
Pre-order from: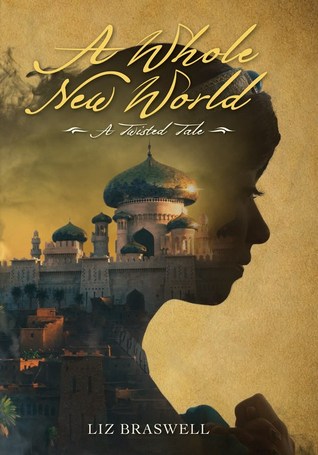 A Whole New World
(Twisted Tales #1)
by Liz Braswell
YA Fantasy, Fairy Tale
Hardcover, 384 pages
September 1st 2015 by Disney Press
Summary
Welcome to a new YA series that reimagines classic Disney stories in surprising new ways. Each book asks the question: What if one key moment from a familiar Disney film was changed? This dark and daring version of
Aladdin
twists the original story with the question: What if Jafar was the first one to summon the Genie?
When Jafar steals the Genie's lamp, he uses his first two wishes to become sultan and the most powerful sorcerer in the world. Agrabah lives in fear, waiting for his third and final wish.To stop the power-mad ruler, Aladdin and the deposed Princess Jasmine must unite the people of Agrabah in rebellion. But soon their fight for freedom threatens to tear the kingdom apart in a costly civil war.
What happens next? A Street Rat becomes a leader. A princess becomes a revolutionary. And readers will never look at the story of
Aladdin
in the same way again.
Pre-order from:
The original cover I saw for
Hunter
was this:
Do you like the new one better? I kind of like the old one, but they're both cool.
Are either of these on your can't-wait-to-read list?