(A Tale of Light and Shadow #2)
by Jacob Gowans
NA Fantasy
Hardcover & ebook

, 512

Pages
September 9th 2014 by Shadow Mountain
Henry Vestin always believed that, despite being a carpenter with no training in swordplay or survival, he could lead Isabelle and his friends to safety. He thought he could defy an emperor and protect Isabelle from harm. He was certain that love and friendship would help them survive.
He was wrong.
The second volume in the Tale of Light and Shadow series follows Henry and his friends after the disastrous battle at the Iron Pass. Horrors await the band of travelers in strange new lands. Crippled and broken, Henry must rely on his friends more than ever. New allies and foes find them at every turn, but which are friendly and which are deadly? Isabelle, now a slave in Neverak, finds herself surrounded by enemies, uncertain about the fate of her friends, and relying on only herself to survive. The Emperor moves forward with his plans of conquest, spurred on by the Seer's dark prophecy, but he has not forgotten those who defied him.
Return to the world of Atolas, where swords and daggers extend life or end it, where feuds and friendships influence kingdoms and courtships, and where magic is feared by all but a few.
Praise for book one, A Tale of Light and Shadow
"Nefarious villains, vibrant country people, and a whiff of magic make for a colorful, high-fantasy adventure story." —Booklist
I really enjoyed the prequel novella and first book in this series, but I can honestly say that book two, Secrets of Neverak, blew me away! I was engaged, consumed, and on the edge of my seat from the first page to the end. What would the characters do? What would happen? Would they all be safe in the end? From reading the first book, I knew that I couldn't count on everyone staying safe, so I was a little worried about where the story would lead and who would be there in the end. The journey was continuously fraught with danger. Relationships grew, developed, and changed. Hints of romance were woven throughout. Magic began to play a larger role. Definitely a story I would recommend for fantasy fans!
The characters. They're still evolving. There are some secrets and feelings they hold back. They're not perfect. Sometimes they make less-than-intelligent choices and sometimes they go about good choices or actions in the wrong way. There is some heartbreak. They also have such good intentions, such loyalty and devotion, such love and good hearts. They were pretty much perfectly imperfect. I did want the main group of friends to be more wary of others and more cautious in how they acted or went about their travels. They got sloppy. but then I would remind myself that these characters believe they are somewhat safe at this point and are not soldiers (except for James who was part of the King's Guard) or trained assassins. They're regular people who fell into this crazy situation because they were loyal to each other. I did love seeing towards the end some of the characters coming into their own, to begin to gain the confidence of knowing who they are and the possibility of who they could be.
The plot. As I said above, the plot kept me engaged, curious, and unsettled in not knowing what would happen. I was completely
engrossed.
I was invested in these characters and their story and I was in it for the long haul. The book is a little on the lengthier side, but the pages flew by. I literally read this in two days (would have been one if I hadn't had some other things
to do
). I loved how this didn't fall into the second-book-in-a-series syndrome. Yes, they are getting from point a to point b, but there was so much going on development-wise for the story and characters that this didn't feel like just a feeler in the series. The plot really thickens leading to subterfuge, new characters and
some good action in parts
. There are so many pieces and I loved seeing how they all played various roles. There are a few things still left to be uncovered and I'm looking forward to it. At the end, I wanted to immediately read book three. Unfortunately, I have a bit of a wait as it doesn't come out for another year.
Content: Some mature subject matter in regards to concubines and violence, but still clean.
Source: I would like to thank Shadow Mountain for my complimentary copy, which did not affect my review in any way.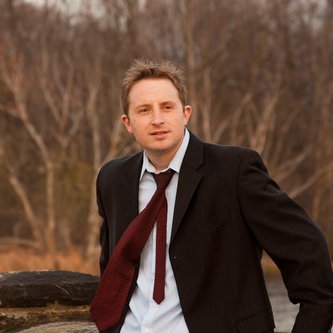 Jacob Gowans
was raised in Papillion, Nebraska, graduated with a bachelor's degree in theater studies, and then moved to Cleveland, Ohio, where he graduated from dental school at Case Western Reserve University. Jacob and his wife and three children live in Arizona, where he works as a dentist for the Indian Health Services.