I reviewed the Everstone Chronicles by Dawn Crandall back in June and really enjoyed the entire series (you can see my reviews here). The first book in the series placed as an ACFW 2015 Carol Award Finalist in the debut category and was my favorite from the series. I'd also recommend it to general and inspirational historical romance lovers. I'm thrilled to share today that it has now been released in paperback so that I can add it to my physical shelves! Check out the book info and the TWO fabulous giveaways below...
Adult Historical Romance, Inspirational
ebook

, 315

Pages
August 1st 2014 by Whitaker House Books
Summary

After being unjustly expelled from the Boston Conservatory of Music, Amaryllis Brigham sees her dreams of founding a music academy disappearing before her very eyes. Now the only way to achieve her goal comes with high stakes for someone set on avoiding men as much as possible: marry within the year to inherit her grandmother's fortune. Amaryllis reluctantly takes part in her aunt's society, intent on getting to the west coast on her own… and without a husband.

Despite her own misgivings, she soon finds herself falling in love with the most unlikely of men, Nathan Everstone, whose father not only had a part in her expulsion, but whose ominous presence has haunted her dreams for a decade since her mother's tragic death. Nathan turns out to be much more than he seems and everything she never knew she wanted. But just as everything Amaryllis has recently hoped for comes to fruition, it all falls apart when she finds that the real culprit who has been managing her life isn't who she thought at all.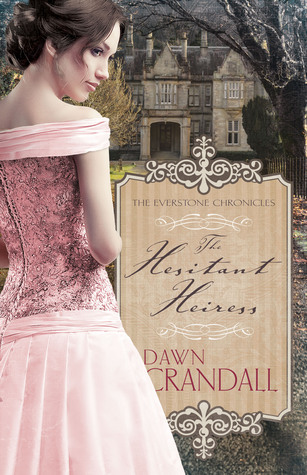 Enter Giveaway
a Rafflecopter giveaway