"Waiting On" Wednesday is a weekly event, hosted by Breaking the Spine, that spotlights upcoming releases that we're eagerly anticipating.
Today I picked two inspirational romance/women's fiction books by two authors that I have thoroughly loved. Here they are: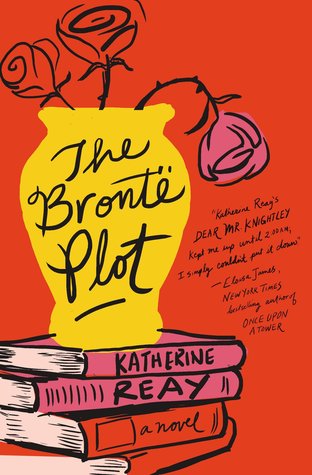 The Brontë Plot
by Katherine Reay
Christian Contemporary Fiction, Romance
Paperback & ebook, 336 pages
November 3rd 2015 by Thomas Nelson
Summary
Lucy Alling makes a living selling rare books, often taking suspicious measures to reach her goals. When her unorthodox methods are discovered, Lucy's secret ruins her relationship with her boss and her boyfriend James—leaving Lucy in a heap of hurt, and trouble. Something has to change; she has to change.
In a sudden turn of events, James's wealthy grandmother Helen hires Lucy as a consultant for a London literary and antiques excursion. Lucy reluctantly agrees and soon discovers Helen holds secrets of her own. In fact, Helen understands Lucy's predicament better than anyone else.
As the two travel across England, Lucy benefits from Helen's wisdom, as Helen confronts the ghosts of her own past. Everything comes to a head at Haworth, home of the Brontë sisters, where Lucy is reminded of the sisters' beloved heroines, who, with tenacity and resolution, endured—even in the midst of change.
Now Lucy must go back into her past in order to move forward. And while it may hold mistakes and regrets, she will prevail—if only she can step into the life that's been waiting for her all along.
Pre-order from:
by Rachel Hauck
Christian Contemporary Romance
Paperback & ebook
November 17th 2015 by Zondervan
Retired hall-of-fame football coach Jimmy Westbrook never imagined anything would come of his labor of love—building a wedding chapel for Collette Greer, the woman he fell in love with in 1949. But now a realtor wants the land the chapel sits on, and he sees no reason to hang onto the past.
Photographer Taylor Branson is trying to make a life for herself in New York. Leaving her hometown of Heart's Bend, Tennessee, she put a lot of things behind her, including her family's string of failed marriages. When she falls head-over-heels for Jack Gillingham, a top ad man, their whirlwind romance and elopement leave her with doubts. Jack, while genuine in his love for Taylor, can never seem to find the right way to show her he really cares.
When a post-mortem letter from Taylor's Granny Peg shows up, along with an old photo, she is driven to uncover family secrets and the secret to her own happiness, starting with an assignment to photograph an unknown, obscure wedding chapel back in Heart's Bend.
Taylor begins a mission to convince Jimmy that the chapel is worth saving—and that forgiveness and healing might happen within the chapel's walls . . . for both of them.
Are either of these on your can't-wait-to-read list? What are you waiting on?