Last challenge for this year...
I'm signing up for the
Retelling Challenge
, hosted by Mel from
The Daily Prophecy
. You can sign up and see all the details
here
. This sounds like a really fun challenge. We'll see if I can be organized enough to keep up with it.
My goal is to shoot for at least five retellings, which is the "
-Goose Girl: 5 - 9 books
" level. If I end up reading more I'll adjust that. I have a Goodreads shelf
here
to keep track of my to-read and read books.

UPDATE (March 1st)

So, I've gotten two books read for the bingo game. I wanted more read, but I still feel like two books was pretty good when I didn't necessarily originally plan on this challenge.
For the bingo game, these are the books I had wanted to read and only got
Winter
and
Kingdom of Ashes
read (both linked to my reviews):
I also got another retelling read in February,
Blackhearts
, which is a retelling of the story of Blackbeard: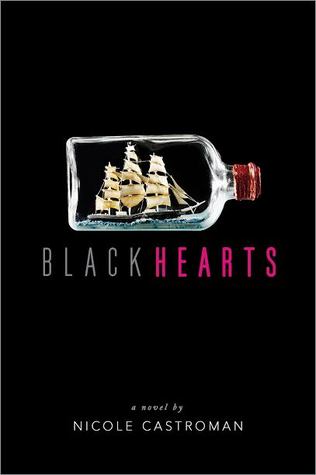 So, three books towards my 5-9 goal isn't bad for the first two months of the year. :)
I'm looking forward to reading more!
UPDATE - JANUARY 2017
So, I'm recapping all my challenges. I probably did the worse at this one, but I did get some books read (as I noted above) and met my goal of between five and nine books. Here they all are together: