"Waiting On" Wednesday is a weekly event, hosted by Breaking the Spine, that spotlights upcoming releases that we're eagerly anticipating.
There are so many books I'm looking forward to reading this year! Here are two more contemporary YA that I'm excited to read coming out in June: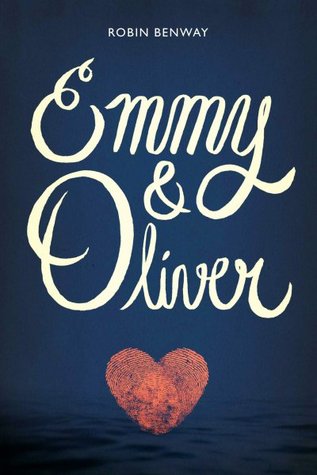 Emmy & Oliver
by Robin Benway
YA Contemporary Romance
Hardcover, 352 pages
June 23rd 2015 by Harper Teen
Summary
Emmy's best friend, Oliver, reappears after being kidnapped by his father ten years ago. Emmy hopes to pick up their relationship right where it left off. Are they destined to be together? Or has fate irreparably driven them apart?
Emmy just wants to be in charge of her own life.
She wants to stay out late, surf her favorite beach—go anywhere without her parents' relentless worrying. But Emmy's parents can't seem to let her grow up—not since the day Oliver disappeared.
Oliver needs a moment to figure out his heart.
He'd thought, all these years, that his dad was the good guy. He never knew that it was his father who kidnapped him and kept him on the run. Discovering it, and finding himself returned to his old hometown, all at once, has his heart racing and his thoughts swirling.
Emmy and Oliver were going to be best friends forever, or maybe even more, before their futures were ripped apart. In Emmy's soul, despite the space and time between them, their connection has never been severed. But is their story still written in the stars? Or are their hearts like the pieces of two different puzzles—impossible to fit together?
Readers who love Sarah Dessen will tear through these pages with hearts in throats as Emmy and Oliver struggle to face the messy, confusing consequences of Oliver's father's crime. Full of romance, coming-of-age emotion, and heartache, these two equally compelling characters create an unforgettable story.
Pre-order from: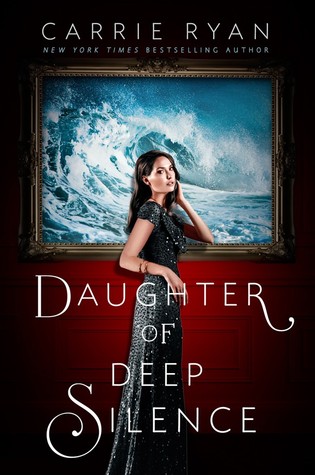 Daughter of Deep Silence
by Carrie Ryan
YA Thriller
Hardcover, 384 pages
June 2nd 2015 by Dutton Books for Young Readers
Summary
In the wake of the deadly devastation of the luxury yacht
Persephone
, just three souls remain to tell its story—and two of them are lying. Only Frances Mace, rescued from the ocean after torturous days adrift with her dying friend Libby, knows that the
Persephone
wasn't sunk by a rogue wave as survivors Senator Wells and his son, Grey, are claiming—it was attacked.
To ensure her safety from the obviously dangerous and very power­ful Wells family, Libby's father helps newly orphaned Frances assume Libby's identity. After years of careful plotting, she's ready to expose the truth and set her revenge plans into motion—even if it means taking down the boy she'd once been in love with: Grey Wells himself.
Sharp and incisive,
Daughter of Deep Silence
by Carrie Ryan is a deliciously smart revenge thriller that examines perceptions of identity, love, and the lengths to which one girl is willing to go when she thinks she has nothing to lose.
Pre-order from:
Seriously. So. Excited! They're both a little tragic, but the first one is definitely more on the sweet, romantic side and the second one is more of the thriller, scary side. Both of these authors I have read books from before and really enjoyed them, so I'm pretty sure I'm going to like these. Are either of these on your can't-wait-to-read list?