Welcome to my
Weekly Update
where I post my blog's schedule for the week. I'm linking up to
The Sunday Post
, hosted by Kimba @
The Caffeinated Book Reviewer
.
I can't believe February is over! The past two weeks have been a little rough for me. On the 17th I started having computer issues. Several of my computer programs wouldn't open or operate properly when they did. My computer also decided to crash on me at least once a day. Getting posts up on my blog and keeping up with tours for Prism was crazy, but I made it through. Then last Thursday it started just more of the same more often and I couldn't take it anymore. Thank goodness we have a connection to a computer guy who took it off my hands. However, that meant NO COMPUTER for two full days!!
Needless to say, I'm a little behind. That's why this is just going up now and will be a basic post. You'll also see some reviews that were supposed to go up earlier and didn't spread through the week. I have a full schedule this week and so I just have to fit them in where I can.
I have such a love/hate relationship with technology. Do you find you feel that way too? We've needed a new computer for some time. Mine is just too old and not built to handle what I put it through with multiple programs operating at once. Also it has a terrible operating system and we just happened to buy computers the year that was the only option. It doesn't self-repair or let you repair it at all. My computer guy said this one won't be lasting much longer. He just got it to do what I needed until I get something else. So I'm curious... What type of computer do you have? Operating system? Do you like it? Any advice?
Here's that full schedule I was talking about for this week:
I'll be a review tour stop for The Wife Maker by Karey White. Finally the heroine should get her happily-ever-after!
I'll be posting for
Waiting on Wednesday
. Did you see
last week's WOW
for two YA titles? I'll also be a tour stop for
Flunked
by
Jen Calonita
.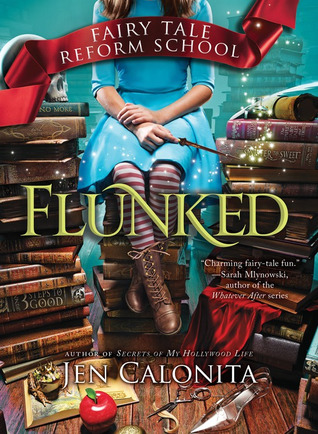 I'll be participating in the tour for Twisted Innocence by Terri Blackstock.
I'll be a tour stop for The Bluebird Bet by Cheryl Harper. I've been really loving the new Harlequin Heartwarming titles!
I'll be a tour stop for
Season of Fire
by
Lisa T. Bergren
. I've bet Lisa and she was fabulous! I have a couple of her series to catch up on. I'm planning on reviewing the first book in this series,
Season of Wonder
, as well.
I've gotten some books, but won't get to showing you all until next week.
I haven't gotten my monthly giveaway up yet, but will hopefully have it up tomorrow. Yep. I'm behind. There is a giveaway going on for this LDS Romance:
What do you have going on this week?