My new computer came! Finally. It took forever and then it took time to set it up and adjust to a new operating system (Windows 8). There are some things I liked better on my old computer and some things I like on this one. I'm slowly learning how everything works. I will say that it is extremely fast. This was a plus for a new computer because I try to not be on it when the kids are home and when it is really slow... well, it takes much longer to do anything. So I'm hoping to be much more in and out and put my life back in order after a month+ with issues that threw everything else out of whack.
It was a good week with the kids home for spring break. We had some fun and relaxed. :)
Originally I was supposed to be quite a bit ahead by now and have a ton of scheduled posts, but with everything being crazy over the past month, that didn't happen. This week is really, really busy. I'm excited though to get some good reading in and hopefully share some favorites or loves with you. Here's what to expect:
I'll be posting a review of Parenting Principles by David A. Christensen. Another parenting book to give me some fresh ideas and outlook.
I'll be reviewing the third book in the same series from Monday, A Hope Remembered by Stacy Henrie, for its tour. I love the covers for all of these too.
I'll be posting for
Waiting on Wednesday
. Did you see
last week's WOW
for two YA titles? I'll also be a tour stop for
Covering Home
by
Heidi McCahan
and I'll be reviewing as well as hosting a giveaway for
The Vagabond Vicar
by
Charlotte Brentwood
.
I'll be reviewing An Uncertain Choice by Jody Hedlund. I love that there are some new Christian YA titles out this year and this one definitely has an intriguing premise.
I'll be a tour stop for The Perilous Journey of the Not-So-Innocuous Girl by Leigh Statham. This one caught my eye some time ago and I'm looking forward to reading it.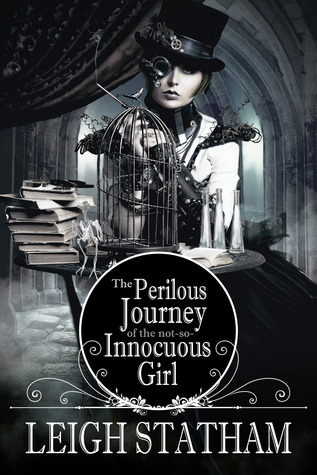 I'll be posting a review of
Starlight
by
Lisa Orchard
. This is the final book in the series and I'm curious to see how it all ends.
I've gotten some ebooks over the past two weeks (covers will take you to Amazon):
NETGALLEY
EDELWEISS
FOR REVIEW
FREE (at the time) OR PURCHASED FROM AMAZON
There are some giveaways going on. There's my monthly giveaway for a $10 Amazon gift card. Then there's the Lucky leprechaun Giveaway Hop and the Spring Cleaning Giveaway Hop, as well as one for a YA fantasy,
What is Lost
.
What do you have going on this week?