Welcome to my
Weekly Update
where I post my blog's schedule for the week. I'm linking up to
The Sunday Post
, hosted by Kimba @
The Caffeinated Book Reviewer
, as well as
to
Tynga's Reviews
and
Talk Supe
for showcasing the books I added to my shelves or Kindle this week.
I've been enjoying spending time with the kids this week. I really love summer. :D Friday and Saturday we'll be gone celebrating Independence Day with family. Should be a great time.
It's a more laid-back week for me coming up on the blog. I have lots of books I'd like to catch up on reading, so I'm just going to enjoy reading whatever I feel like and post reviews when I'm ready. Here's what I know you'll see for sure: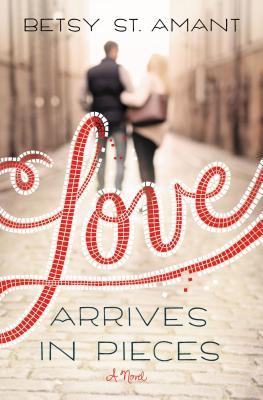 I'll be part of promoting
The Sheik's Ruby
by
Jennifer Moore
. I've loved all of her books to date. They were all historical romances, so I'm curious if I'll still like this contemporary romantic suspense from her.
As usual, I'll be posting for
Waiting on Wednesday
. Did you see
last week's WOW
for two intriguing YAs?
I'll be a tour stop for The Escape by Hannah Jayne, a YA thriller/suspense from Sourcebooks Fire that I'm looking forward to.
I'm planning on posting for Friday Favorites. I haven't covered some of my favorite book covers from the first half of 2015, so I'll be showcasing which ones I liked the most.
I added both some physical books and ebooks this week. Here are they are (links/covers will take you to Goodreads):
PHYSICAL BOOKS
EBOOKS
There are two giveaways going on right now. First is for my monthly giveaway for a signed copy of
The Winner's Curse
and the other is for an ebook copy of
The Hesitant Heiress
(click below for each giveaway):
I'm co-hosting a read-along for
Silver in the Blood
by
Jessica Day George
(who I LOVE) in July with Dena from
Batch of Books
. We held a read-along last fall for the Finishing School Series by Gail Carriger and had a blast! This is another book we decided we'd like to read together. The book releases on July 7th. Jessica will be stopping by as well so we can ask her some questions. I've included the linky here for anyone who is interested in joining. We wanted this up in plenty of time for everyone to join and get their books and all. We'll basically be reading a chapter or about 26 pages a day. We'd love to have you! You don't have to have a blog to participate either. Readers are definitely welcome!!
Did you miss any of these posts from last week?
Series Review & Giveaway: Everstone Chronicles by ...
Blog Tour Review & Giveaway: Cupcakery by Toni Mil...
Cover & Chapter Reveal: Into the Dark by Carline T...
Blog Tour Review: The Six by Mark Alpert
Waiting on Wednesday: Drift & Dagger by Kendall Ku...
Blog Tour Review: Summer's List by Anita Higman
New eBook Deals Site & Giveaway for FOREWORDZ
Review: The Keys of the Watchmen by Kathleen C. Pe...
Blog Tour Excerpt & Giveaway: Young Adult Authors ...
Review: California Dreamin' Collection by Multiple...
How is your week looking?