Welcome to my tour stop for Renee Collins' Until We Meet Again!
You can check out the book and author info and the giveaway below...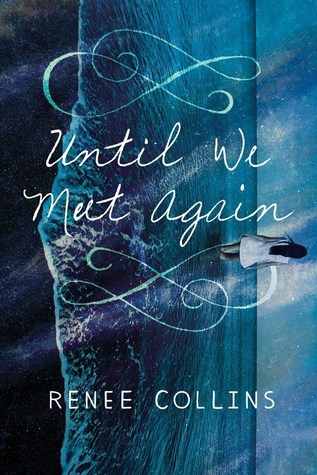 Until We Meet Again
by Renee Collins
YA Paranormal
Hardcover & ebook, 336 Pages
November 3rd 2015 by Sourcebooks Fire
Summary
They exist in two different centuries, but their love defies time

Cassandra craves drama and adventure, so the last thing she wants is to spend her summer marooned with her mother and stepfather in a snooty Massachusetts shore town. But when a dreamy stranger shows up on their private beach claiming it's his own—and that the year is 1925—she is swept into a mystery a hundred years in the making.

As she searches for answers in the present, Cassandra discovers a truth that puts their growing love—and Lawrence's life—into jeopardy. Desperate to save him, Cassandra must find a way to change history…or risk losing Lawrence forever.
I'm a YA writer who loves historical settings, magic, and semi-tragic romance. I'm represented by the amazing Mollie Glick of Foundry Literary + Media.
Week One:
10/26/2015-
Two Chicks on Books
- Interview
10/27/2015-
Cindy's Love of Books
- Review
10/28/2015-
Gone with the Words
- Guest Post
10/29/2015-
Seeing Double In Neverland
- Interview
10/30/2015-
Wishful Endings
- Review
Week Two:
11/2/2015-
My So-Called Book Reviews
- Review
11/3/2015-
The Cover Contessa
- Guest Post
11/4/2015-
Head Stuck In A Book
- Review
11/5/2015-
Fictitious Delicious
- Interview
11/6/2015-
Fiction Fare
- Review