We are at the mid-point of the Tackle Your TBR Read-a-thon!
Can you believe it? I can't believe how much reading I've been able to get done and I'm so happy!!!
How have you been doing so far?
Let us all know by linking up in the linky below or leaving a comment or link in comments.
If you haven't signed up, you can through the 17th
here
. And you can see the full schedule, my goals, and enter the two giveaways
here
.
There are no extra challenges today, so take a little break. Just reading or you can catch up on the challenges/giveaways you've missed. :)
Have you had a chance to enter all the giveaways to this point?
Here's a look at what's coming up this week:
9/20: Read-a-thon Ends,
Dream Character Challenge
hosted at
Wishful Endings
9/21: Wrap-up Post
Now moving on to my update from Saturday:
I was gone almost all day Saturday out of town visiting with family, which means I didn't get as much reading in as I'd wanted to, but it was still a decent day. I started the day on page 119 of
The Strength of Ballerinas
. Here's how it ended:
SATURDAY
Number of participating blogs I visited: 14 plus everyone who participated in the challenge and some Twitter responses.
Books I read:
finished
The Strength of Ballerinas
and got to 20% of
Someone Like You
Books I finished:
1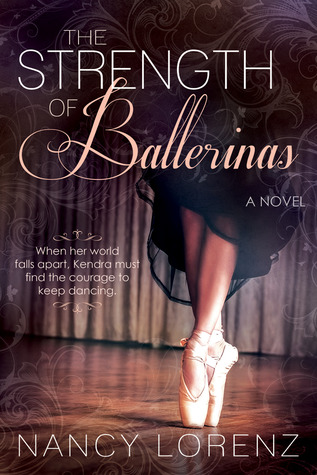 MID-POINT CHECK
Total number of finished books:
6.5
Titles of finished books:
Reign of Shadows, The Christmas Cowboy, Leaving Liberty, The Better Man, Sleeping Beauty and the Beast, Salt & Storm, The Strength of Ballerinas