This is my daily update for the
Tackle Your TBR Read-a-thon
and where you can leave or link your daily update (in comments below).
An update today is for what we read yesterday, just so we're all on the same page. :)
If you haven't signed up, you can through the 17th
here
. And you can see the full schedule, my goals, and enter the two giveaways
here
.
Now you can track pages read or books read. Either is fine. It just depends if your goal is to read a specific number of books or pages.
Today's additional challenge/giveaway is being hosted by
Laurie Larsen
(author of
Roadtrip to Redemption
,
Tide to Atonement
).
I started the day with a clean slate. Here's how it ended:
TUESDAY
Number of participating blogs (or Twitter pages, etc.) I visited: 35+. From here on out it will be lower each day, but I've visited everyone now (as far as I can tell).
Books I read:
read and finished
Leaving Liberty
, read 13 pages of
The Strength of Ballerinas
Books I finished:
1
Total number of finished books:
2.5
Titles of finished books:
Reign of Shadows, The Christmas Cowboy, Leaving Liberty
Then here I'm adding in what I did for the challenges from yesterday and today (I'm participating here, but not entering the giveaways).
First,
Paij's Random Page Challenge
. I grabbed
The Strength of Ballerinas
and flipped to page 62: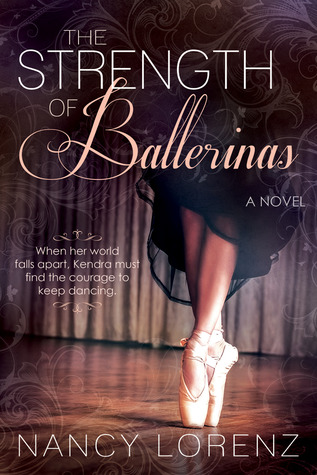 "You okay?" Dad flipped the pancake again.




"Yeah." I sat down and held my head. "I just felt dizzy for a second."




"Stress of the move. We're all feeling it."




"I guess." The dizziness began to subside. "Maybe it's my low blood pressure." That must be it, I reasoned.




"And don't forget your circulation problem."




"My left leg does feel numb," I said, rubbing my leg. I had been numb on and off for about a year, usually if I sat too long. It hadn't bothered me that much until now.
Then for
Laurie's Life's a Beach Contest
. I have special memories of San Francisco since I spent my honeymoon there, but I have more lovely memories as a kid, married without kids, and then married with kids playing on the beach in San Diego, so that's what I'm choosing. Here's my picture:
So, my reading wasn't as good as yesterday, but still fabulous to have finished another book. How'd you do on Tuesday? Have you participated in Paij's challenge? Are you going to participate in Laurie's?