Welcome to my
Weekly Update
where I post my blog's schedule for the week. I'm linking up to
The Sunday Post
, hosted by Kimba @
The Caffeinated Book Reviewer
, as well as
linking to
Tynga's Reviews
and
Talk Supe
for showcasing the books I added to my shelves or eReader this week.
We have had such fabulous weather this week! It's been really nice and I've been so grateful. I have some good news and some bad news to share this week. This is quite a bit longer than my normal, so bare with me. :) The good news is that my son is much better after his borderline pneumonia. That was not fun. He's had to be careful back at school because his strength just isn't back yet, but he is just doing so much better!
Toby as a puppy and just recently.


The bad news... If you've been following me and reading these notes the past several weeks you know about my sweet dog, Toby, and his struggle with his health. He was doing so much better and then Monday morning he relapsed. Big time. I was right there with him as he was losing consciousness and as he tried to breath. I did get him breathing again, but it was really rough. He was rushed into his vet and we had to let him go. It would have continued on that way becoming worse each time and he was really struggling so much all Monday morning. Really hard for us, but best for him. It's made my week rather rough and emotional and taking a little hiatus from reading and blogging except for what had to be done.
Toby meeting Oscar.
Then more good news... Sunday night, when Toby was still doing well, we decided to take some friends up on their offer for a 12-week-old Yorkie mix that they wanted in a good home and one with kids. We debated for several days before deciding to take him. We named him Oscar. The two doggies seemed to get on well, so we were pretty happy with the decision, unaware that we would lose Toby the next day.
Oscar has really helped fill the hole left in my heart this week. He is such a lovable, cuddly, all-around-cute dog. We have some definite training to do, but so far he's been doing well. He won't replace Toby, but he has become a member of our family and seemed to come at the perfect time. What's even cooler is that we share the same birthday. It was obviously meant to be.
So, on to my usual... Here's what to expect this week:
Happy Mother's Day! I hope you get to spend some time with your mother or children, or at least get to talk to them.

I'm thrilled to be a tour stop for Tamera Alexander's newest (to be released on Tuesday - my copy is already pre-ordered), To Win Her Favor! I'll be posting a review, interview, and about the giveaway.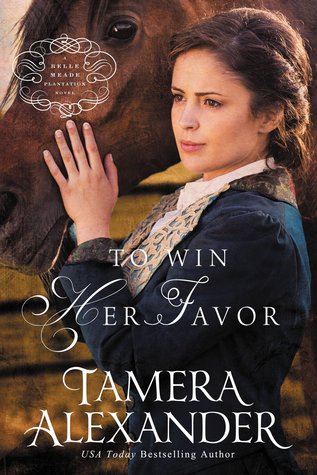 I'll be a tour stop for
A Matter of Heart
by
Amy Fellner Dominy
. She's coming for a visit to my local bookstore as well, but I don't know if I'll get to go. Hopefully I will. :)
I'll be posting for
Waiting on Wednesday
. Did you see
last week's WOW
for a YA fantasy that I'm dying to read,
Riot of Storm and Smoke
? I'm also hoping to get a review up for
The Keys of the Watchmen
by
Kathleen C. Perrin
. This is one that got pushed back after my rough week last week.
I'll be a tour stop for Hold Me Like a Breath by Tiffany Schmidt. Tiffany will be stopping by for a visit, so come see what she has to say.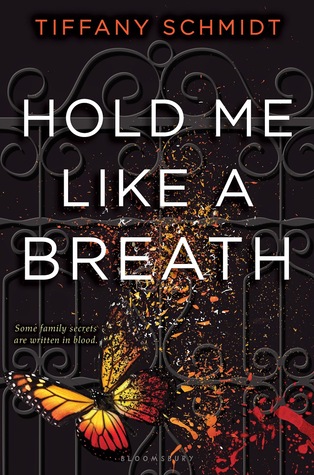 I'll be reviewing
A Love Like Ours
by
Becky Wade
for its tour with Litfuse. You all should know that Becky is one of my favorite authors and that I adore this series of hers!
I'll be reviewing Amnesty for Jo Noelle for its tour. I've enjoyed the books by this author team so far, so I'm looking forward to this one!
I added a
few more
ebooks this week. Better than last week, but still quite a few. C
overs will take you to Goodreads or Amazon
:
FROM EDELWEISS, NETGALLEY, & FOR REVIEW
PHYSICAL BOOKS
There's a few giveaways going on right now (each cover will take you to its giveaway):
Last day to enter this one:
I'm co-hosting a read-along for
Silver in the Blood
by
Jessica Day George
(who I LOVE) in July with Dena from
Batch of Books
. We held a read-along last fall for the Finishing School Series by Gail Carriger and had a blast! This is another book we decided we'd like to read together. The book releases on July 7th. Jessica will be stopping by as well so we can ask her some questions. I've included the linky here for anyone who is interested in joining. We wanted this up in plenty of time for everyone to join and get their books and all. We'll basically be reading a chapter or about 26 pages a day. We'd love to have you! You don't have to have a blog to participate either. Readers are definitely welcome!!
Then I'm participating in a couple of things (not that I've done much participating so far - this week was rough). You can find out more by clicking on their buttons:
Did you miss any of these posts from last week?
What do you have going on this week?